Fab Finds: A #ThirtyONEderful Birthday Weekend and Music Mondays!
I can't tell you how thankful I am for all the birthday love I received this past weekend! I am very lucky and fortunate to know that I have so many people in my life that genuinely care about me, and his weekend was a prime example of just that.
|| P.S. Please forgive me for the ridiculous amounts of selfies... It was my birthday, so it was completely acceptable! haha ||
Friday was my ACTUAL birthday and it started out with fun little surprises here and there at work! My office was decorated with birthday banners, we had a pizza party in my honor, and there was even a "surprise" birthday cake for me shared with all my family and wonderful co-workers! Birthday was off to a great start!
My birthday continued on with a family dinner at Trelio Restaurant, which was UNREAL! More details about our dinner tomorrow on the blog! I have to say that this restaurant is yet another hidden gem here in town with a staff that was SO incredibly warm and friendly! We had such a wonderful experience there and I'm so happy it was to celebrate my birthday!
Saturday was the portion of my birthday weekend dedicated to my friends! We decided to have a FABULOUS potluck which we obviously had WAY too much food! I was so impressed with all the wonderful foods my friends brought! We had pesto & burrata crostinis, Cowboy Caviar dip, cookie dough dip, mini bacon-wrapped cocktail wieners, homemade hummus (made by an Armenian mother, so you know it was good!), Chinese chicken salad, pasta salad, watergate salad, homemade guacamole, pinwheels and TWO kinds of rice-Rice pilaf and Spanish rice. That was just what my friends brought! On top of that, I made two massive meat and cheese platters, and of course we had the infamous chips and dip, because what BBQ is complete without chips and dip!? On top of THAT we, I mean Randy, graciously BBQ'd three tri-tips, Linguiça, hot links and bratwursts! #foodcoma #FoodForFifty
All of this food was accompanied by delicious, smooth wines, refreshing cocktails and ice cold brews! We started out with some chilled Rosé while nibbling on all this scrumptious food! The weather was literally perfect, so I was taking FULL advantage of that opportunity!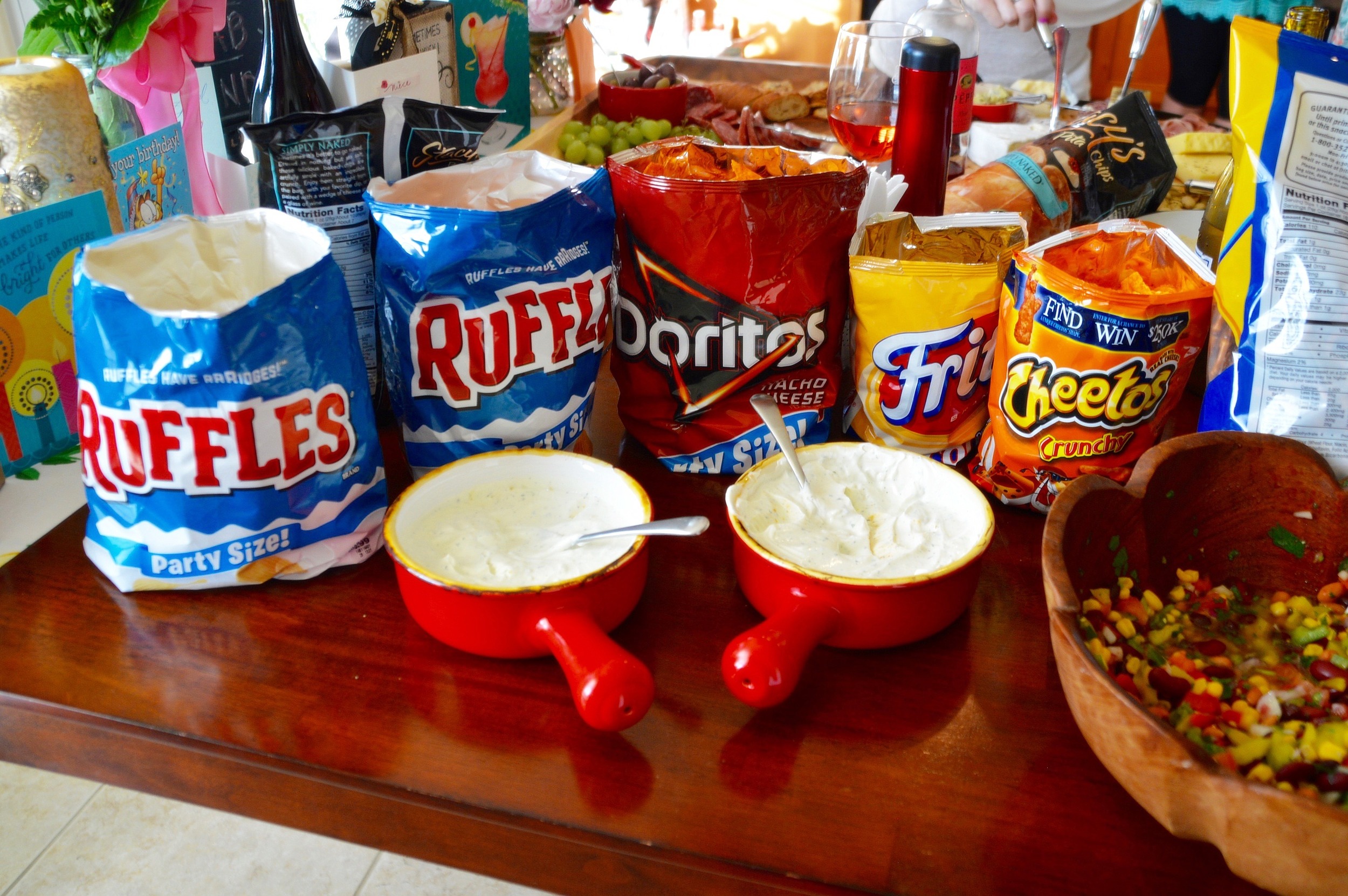 || Yes, that is Drew Barrymore's wine! ||
Dessert consisted of THESE addicting cookies, my strawberry pizza and of course my birthday cake! Look at how FUN that is!! Remember when I was ranting and raving about how good Nothing Bundt Cakes were here? Well, I had the genius idea that we should order my birthday cake from there and boy was that the BEST idea ever!! Everything was SO easy! Not only can you order and pay online, but you can customize your cake to exactly how you want it from the flavors to the decorations. For the flavors of my cake, I went with Chocolate Chocolate Chip on the bottom and Lemon on top! OMG it's so good.
The rest of the evening was perfect! With music playing in the background, sounds of laughter and animation all around, the smell of the grill smokin' and just the pure simplicity of a backyard BBQ made my birthday #ThirthyONEderful!
Thank you again to everyone who made me feel extra special on my birthday! Every text, phone call, Facebook & Instagram message really meant so much to me! So thank you from the bottom of my heart!
Now, it's time to jam on...