Fab Finds: Flashback Friday-Travel Edition (Part 2)
Next up on our travel adventure...LONDON!
We left off with my dad and I leaving Paris on Eurostar en route to London-town! We arrived at the BEAUTIFUL St Pancras International Train Station where you might recognize it from a couple small Indie films called...HARRY POTTER!! Yup, this is the infamous train station!!
We made our way to our hotel, The Dorchester which was the most adorably cute English hotel! I mean, seriously, look at it!
I was so in love!! And don't EVEN get me started on the view I had from my room...unbelievable!
The Dorchester was right across the street from Hyde Park which was a perfect location! On our first full day there, we decided to visit none other than Buckingham Palace, duh. I remember it was such a beautiful Fall day, so we put on our walking shoes and made our way through Hyde Park towards the Palace. Can't beat this walk...
We finally made it... and Buckingham Palace was a BEAST!! All I really wanted to see what one of the guards standing out front, so mission accomplished!
Up next, we continued our sightseeing adventures with a true original London tour...a red double decker bus tour of course! Since we were in London for a much shorter time than Paris, we tried to see as much as we could in one day, so this was the best way to go! It felt like we literally saw everything...Big Ben, Houses of Parliament, Piccadilly Circus, Madame Tussauds, Tower of London, The London Dungeon, Trafalgar Square, The London Eye, The Punch Tavern, and a whole lot more!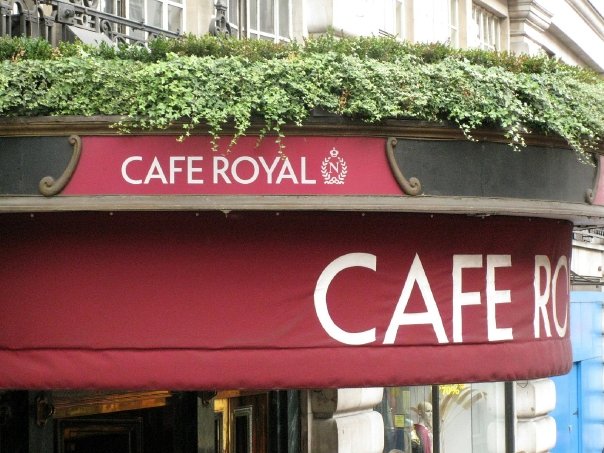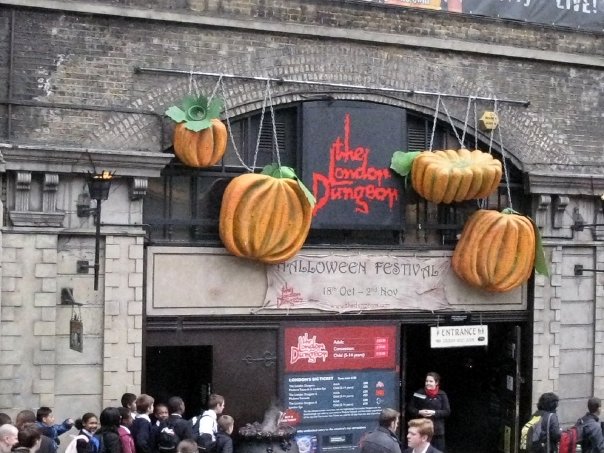 The tour wore my dad out, so he went back to the hotel for one of his famous naps and I made my way to Harrods, which I needed FULL concentration for! You can't go to London and not make it there, it's a must! While I was there, I made it a point to visit the Princess Diana and Dodi Fayed Memorial. Having driven through the same tunnel where Princess Diana's life was taken just hours earlier gave me CHILLS standing there, taking it all in. Princess Diana was such a role model for so many people and was most definitely taken away from the world too soon. Seeing this was such a sweet memory of her.
Lucky for us, my cousin Steven lives in London, so we got to meet up with him, have dinner and catch up! Steven went to the Royal Academy of Art (fancy huh?), and what's really cool about this specific academy is that they have an "after-school" bar that's open late! So after dinner with my dad, Steven stole me away and took me over there to show me around the school, meet his friends and of course grab a drink! Totally felt like a VIP experience! It was very interesting being on a school campus so late at night having a cocktail! Something that doesn't happen here in the States...well at least not at Cal Poly. haha
While in London, we did get to see one broadway show, Monty Python's "Spamalot" which I thought was fantastic and hilarious!! My dad on the other hand...he could take it or leave it! ...probably mostly leave it. haha
Sadly, our trip to London was a short one, but I feel like a lot was accomplished! I definitely want to go back for at least a week and explore the heck out of that town! I also want to take REAL pictures...all of these photos were taken with a point and shoot, so PLEASE forgive me for the quality! They'll get better throughout the series, I swear!
Thanks for coming along and letting me reminisce my adventures in London! Stay tuned to see where I'm off to next!