Fab Finds: Seattle - Day One
The first lesson I learned from this trip was to never do leg day at the gym the day before heading to Seattle...big mistake, HUGE! lol As you've probably heard, Seattle is a very hilly city... lots of ups and lots of downs. The bestie warned me ahead of time, "be prepared to walk, bring good walking shoes, we're gonna do a lot of walking!" Obviously I nodded, agreed and said "DUH friend!" Did I listen?! Nope!
I arrived to Seattle bright and early Thursday morning and after getting settled in at Laura's house (aka Bestie aka Friend) we hit the ground running! She took me to an adorable bakery down the street from her house called "Bakery Nouveau" which had a line out the door! Laura said normally the line is not only out the door, but down the street, so we actually got lucky! I ordered the "Junction Croissant" which looked AH-MAZING and came highly recommended! Inside this flakey piece of heaven was scrambled eggs, ham, bacon and white cheddar dressed with béchamel. BOMB.
After breakfast, we headed straight down to the water where we decided to take the water taxi across the bay and hop off right smack in the middle of the city! This was SO convenient and such a beautiful ride!
Once we arrived, we set out for our main destination, the Seattle Center, which housed the Chihuly Garden and Glass Museum. This is when the "good walking shoes" were going to come in handy! We ended up walking a good 20 minutes up just passed Pike Place then caught the Monorail which took us directly to Seattle Center! I have to say the public transportation in Seattle is so clean and so easy to use! My first day there I took 5 modes of transportation... Plane, Light Rail, Car, Water Taxi and Monorail... that's crazy!!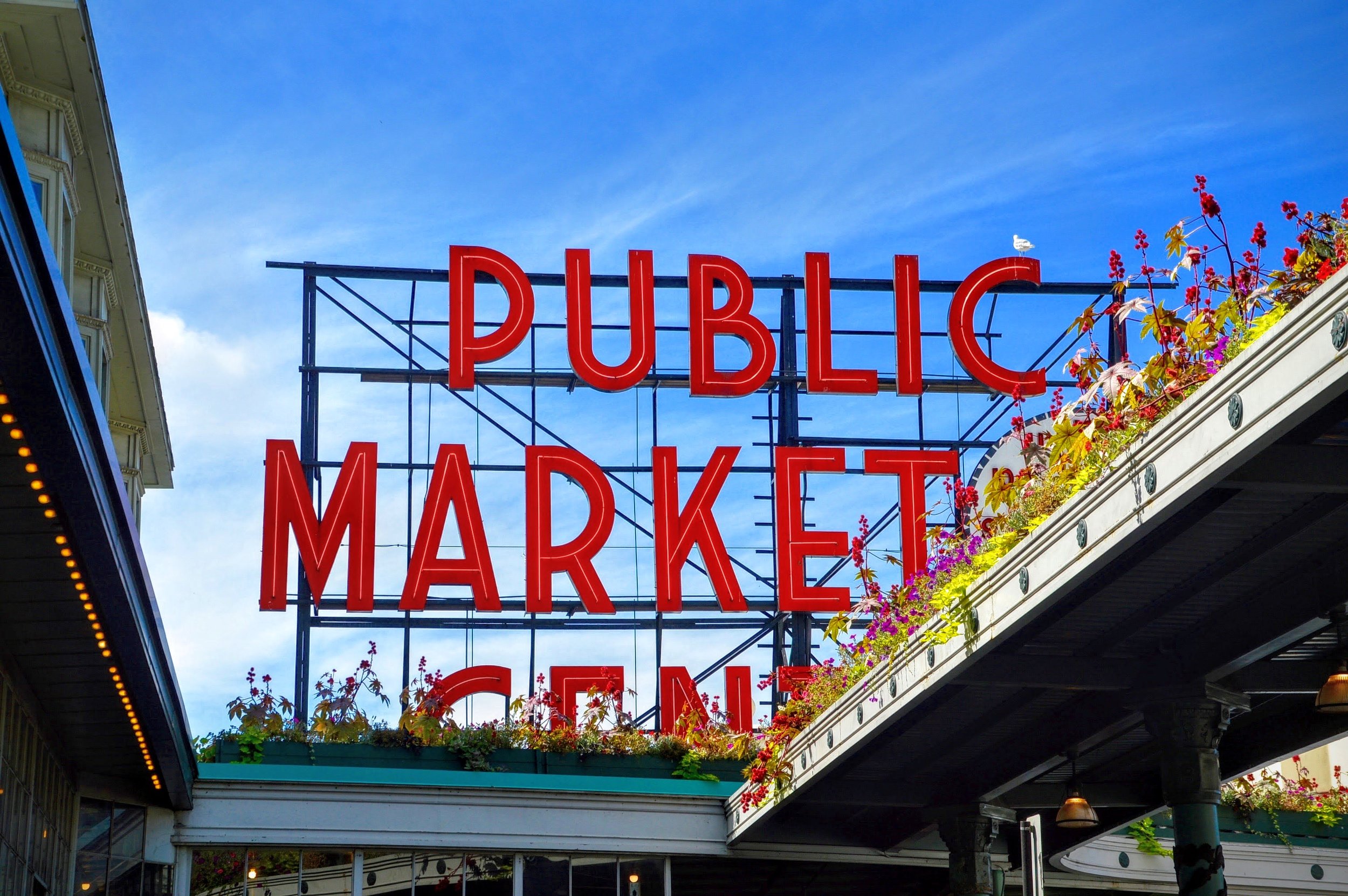 Seattle Center is SUCH a cool place full of museums, places to dine and shop and plenty of activities for the whole family happening all throughout the year!
As mentioned, our main destination was the Chihuly Garden & Glass Museum because I had heard this was most definitely a place I needed to check out while in Seattle. Not only was this recommendation a fantastic one, but I was in complete AWE of this man's work. Dale Chihuly, born in 1941 and a native of Washington, enrolled in the first glass program in the country at the University of Wisconsin following his graduation in interior design from the University of Washington. Chihuly's work includes more than 200 museum collections worldwide and has created more than a dozen well-known series of works. This particular exhibition at the Seattle Center opened in 2012. If you've ever been to the Bellagio Hotel in Vegas, you might have recognized some of his work!
Now I'm going to take you on a visual tour inside the museum...
Be prepared for your minds to be blown!
Now...the exquisite garden!
Ridiculous, right?!?! I was absolutely blown away after I left this place. I left this gorgeous site full of hope and wonder, full of happiness and curiosity, but most importantly, full of creativity and content! You honestly can't help but to leave here so happy. All my life I've always appreciated the arts and the amazing people behind them, but this particular place just completely blew my mind.
I am so happy we decided to make this our main focus for the day because it was so worth the trek into the city from West Seattle. On a beautiful day like we had, it would've been a crime!
Stay tuned for more Seattle trip details coming up tomorrow!!