Fabulously Obsessing Over: Old Town Flea Market Edition
Since The Old Town Flea Market is coming up this weekend, I thought I'd do a F.O.O-Flea Market Edition! There are so many things I see on a day-to-day basis from a lot of the vendors that will be showcasing this weekend that I OBSESS over regularly, so why not share the love, right?!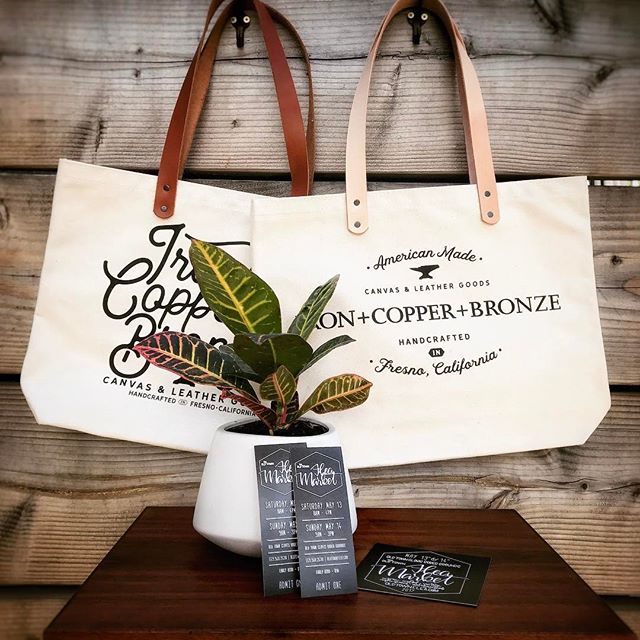 Aren't These Totes Fabulous?
Well you haven't seen nothing yet! Head to Iron+Copper+Bronze's website and see what they'll be shareing more of this weekend at The Old Town Flea Market!
These adorable cactus jewelry dishes by The Painted Press are simply to die for! I bought one like THIS last year and I keep my everyday rings in it, and I absolutely LOVE it!
This gorgeous "Starry Night Soap" by Amber House Soaps is stunning! I can't wait to see it in person and stock up on some new editions to my bath collection!
You a Toy Story fan? Well I am, and this necklace by Pressed Rose Jewelry Company takes me back! Not only can you buy beautifully created pre-made pieces, but Kelsey will gladly help you design a perfect piece for you to proudly wear!
I'm obsessed with these handmade signs by Deckeratedot! They're so whimsical, fun and super easy to decorate with anywhere around the house!
I LOVE Natasha's style of art! Not only does she create beautiful pieces of colorful art, but she is known for creating AMAZING hand painted snapshots and "maps" (if you will) of places in California close to my heart! Also, if you're REALLY interested in her work, you can take one of her workshops! More info HERE!
I can't tell you how much I love these laser cut wooden signs by Harper Grayce! I bought a mistletoe Christmas sign a couple years ago for my Christmas party and it was a hit!! I can't wait to see what new designs will be shown at the flea market this year!
The recently renamed "Eleventh Wilder" formerly known as Project Wildflower is one of my favorite stops at the flea market with her shabby chic goods that make you want to redecorate your entire house in an instant! Currently, I'm obsessing over this mud cloth wall hanging, because how can you not love everything mud cloth!?
These cotton candy lookin', California Dreamin' soaps by Basilwood Farm are super fly! I love their goats milk soaps; they leave my skin so soft and silky!
I am 100% obsessing over these bar rings by Make Pie Not War! They are so blingy yet so simple! Just the kind of every day ring I'm looking for!
Ok, let's drool over some food for a sec...
Can I persuade you ANY more to go?!?!?!? Just buy your tickets already!