Fabulously Delicious: Week 3 - Recipe Lowdown
Sunday Night
Roasted Salmon Tacos
Omg, these tacos were soooooooo good!! They were unbelievably fresh and VERY simple to make! There's three components to this dish: the slaw, the salmon and the smashed avocado. What's really nice is you can make the slaw ahead of time so it has time to marinate, then that's done! While the salmon is roasting, you can get the avocado portion ready and then once you're salmon is ready, your whole meal is ready to eat! Oh man, I can't wait to make these again! Super super easy and FULL of flavor!! Oh, and I ate them the next day for lunch COLD! Just as good!
Monday Night
Lemon Caper Chicken
I'm always down for a lemon caper sauce, so when I came across this lovely recipe I knew I had to make it this week! It was VERY simple, super tasty and extremely light! There is one slight error in the recipe that I've re-read probably 20 times and I can't figure out if I'm reading it wrong or what, but she calls for four tablespoons of flour, but in the recipe she only says to use two... If any of you try this recipe and find out that you're SUPPOSED to use the four somewhere in there, please leave a comment below! I'm dying to figure out the mystery! haha Either way, two tablespoons were plenty for the coating. This is what I'm thinking, the other two tablespoons were supposed to be used for the sauce and she just left that instruction out because my sauce wasn't as thick as hers (according to the picture). Either way, still super yummy - that was just something extremely minor. I served my chicken over steamed broccoli tossed in lemon juice, salt, pepper and a little grated pecorino cheese! DEEELISH!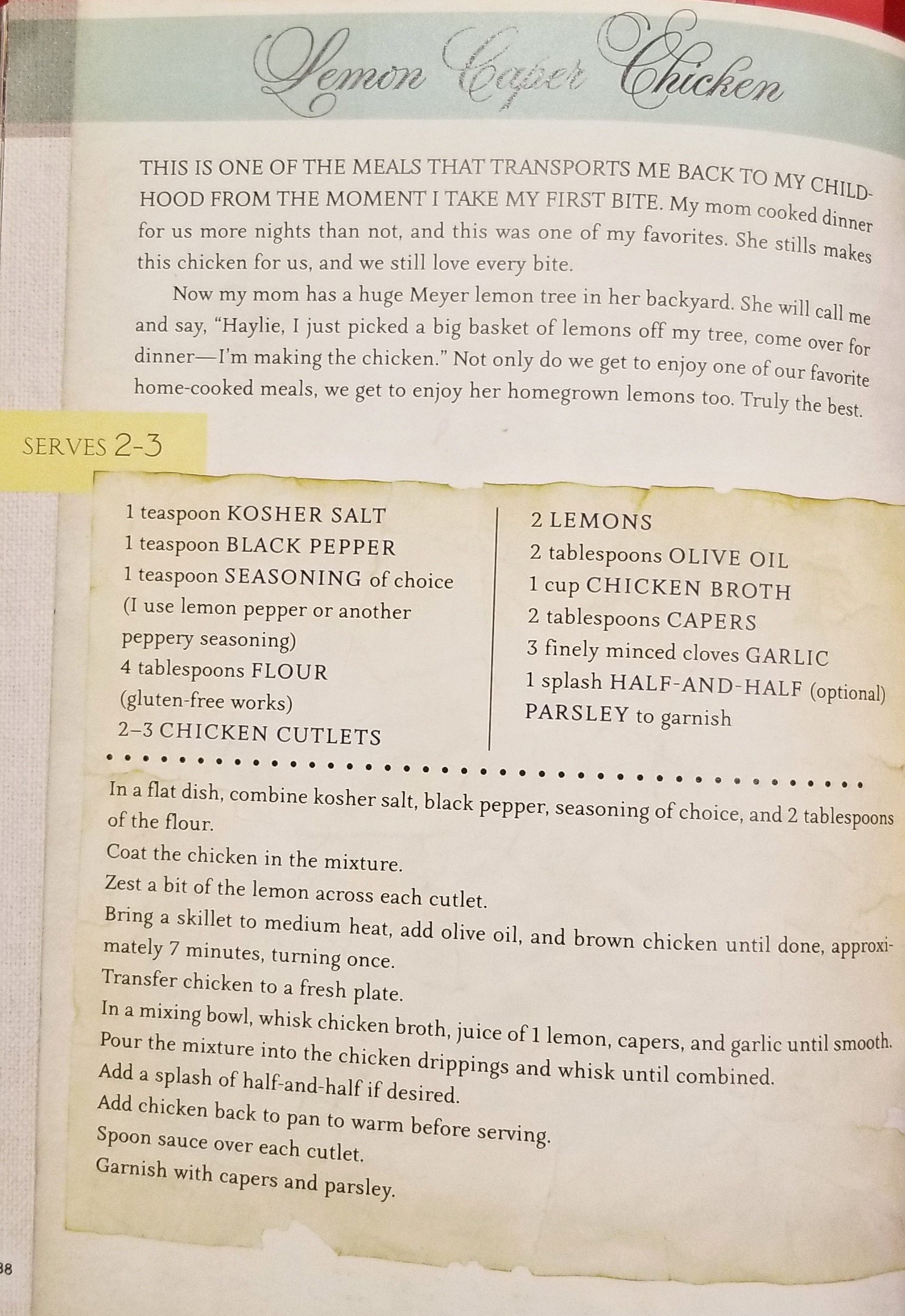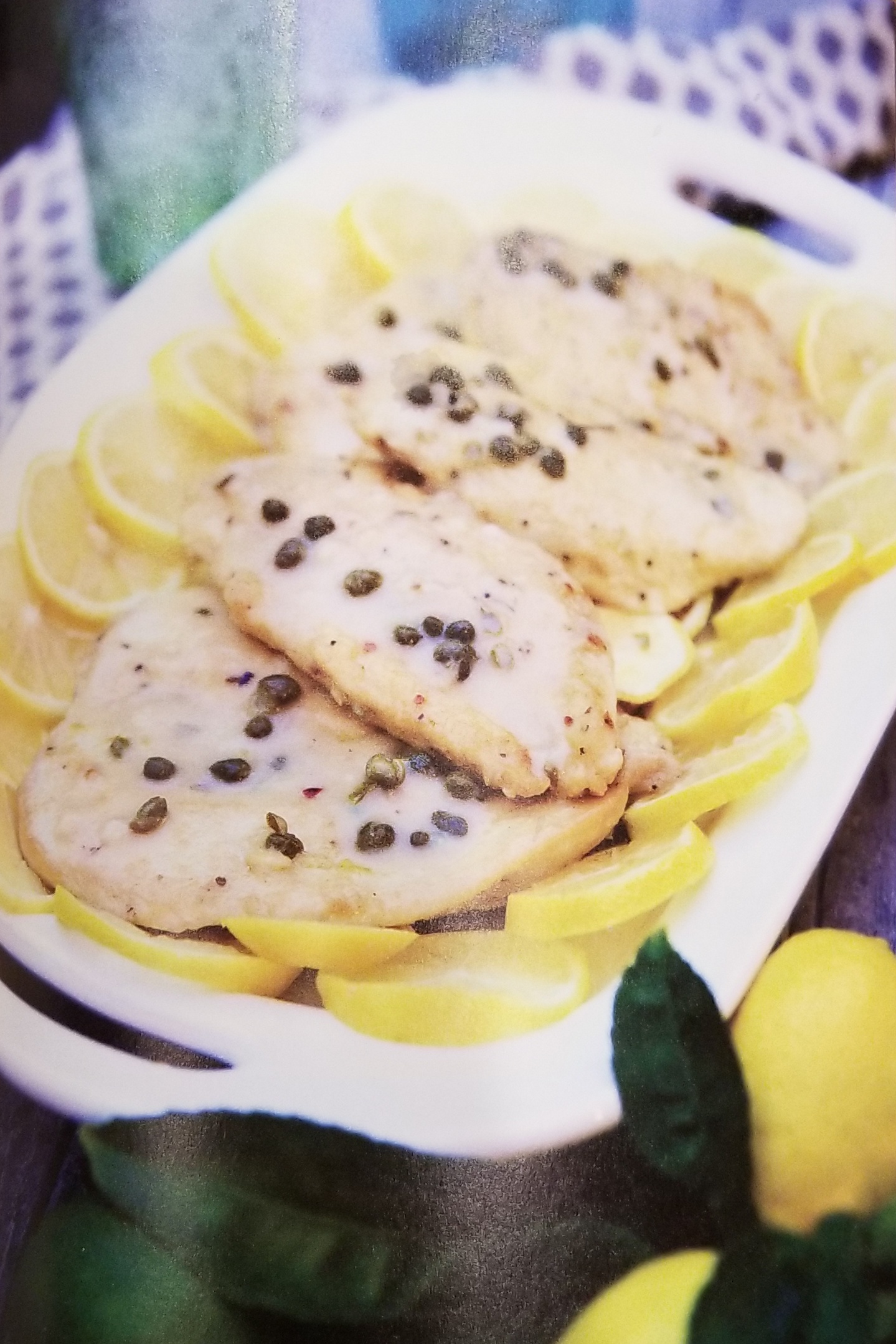 Tuesday Night
Middle-Eastern Chicken with Bulghur Wheat
Well, well, well... This recipe was quite the adventure! I was pretty excited when I originally picked it out because to ME, you can't go wrong with Middle-Eastern food, IT'S IN MY BLOOD! So when I started reading the recipe and it told me I needed to soak the BULGAR (not "Bulghar), I knew we were in for a ride. After talking to some people, I hear it's common to soak super fine Bulgar, but in the recipe it doesn't specify the size of Bulgar so I used what I had in the house, the general size anyone would have! So anyways, I did what it said and went along with the recipe. The chicken portion of the recipe wasn't BAD, it just wasn't really like any Middle-Eastern or Mediterranean food I've ever had before. After about 45 minutes of letting the Bulgar soak, it was still crunchy. (Recipe stated only 15 minutes of soaking, say what!?) It was probably a blessing in disguise because the chicken portion filled me up and I didn't need any extra food! Basically, moral of the story is, I'm not going to be making this recipe again, BUT I'm glad I made it as a learning exercise in the Bulgar department!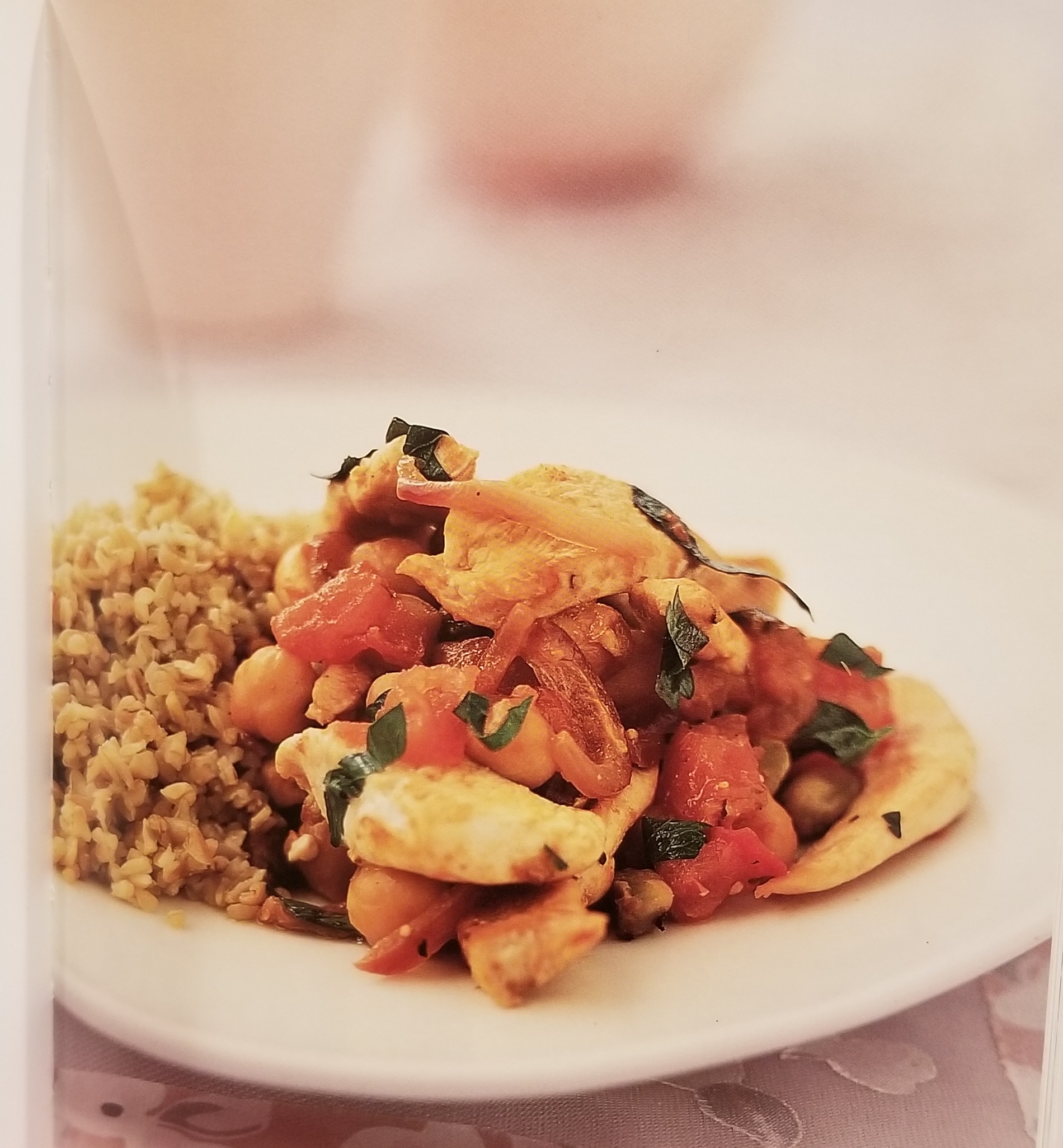 Wednesday Night
Green Chili Turkey & White Bean Enchiladas
Mmmmm these enchiladas have been on my "MUST MAKE" list all week and I'm SO happy I finally got to make them! Not only were they absolutely delicious, but I can definitely tell they were on the healthier side! When I was mixing up the ingredients, I was thinking to myself "you know what, I don't feel guilty for the enchiladas I'm about to put down!" So a couple of things: I used regular soft taco sized flour tortillas instead of wheat tortillas because I just prefer them over wheat. Another thing I cannot express enough, MAKE SURE YOU USE A REALLY GOOD ENCHILADA SAUCE! I was kind of in a hurry when I bought mine and there was a ton of people in my way and I just grabbed a can, so my SAUCE wasn't my favorite, but it didn't ruin them at all, I just felt like the enchiladas could've been on a different level. Oh! And I served mine with sour cream because, DUH! Anyways, these enchiladas were fantastic and you should make them!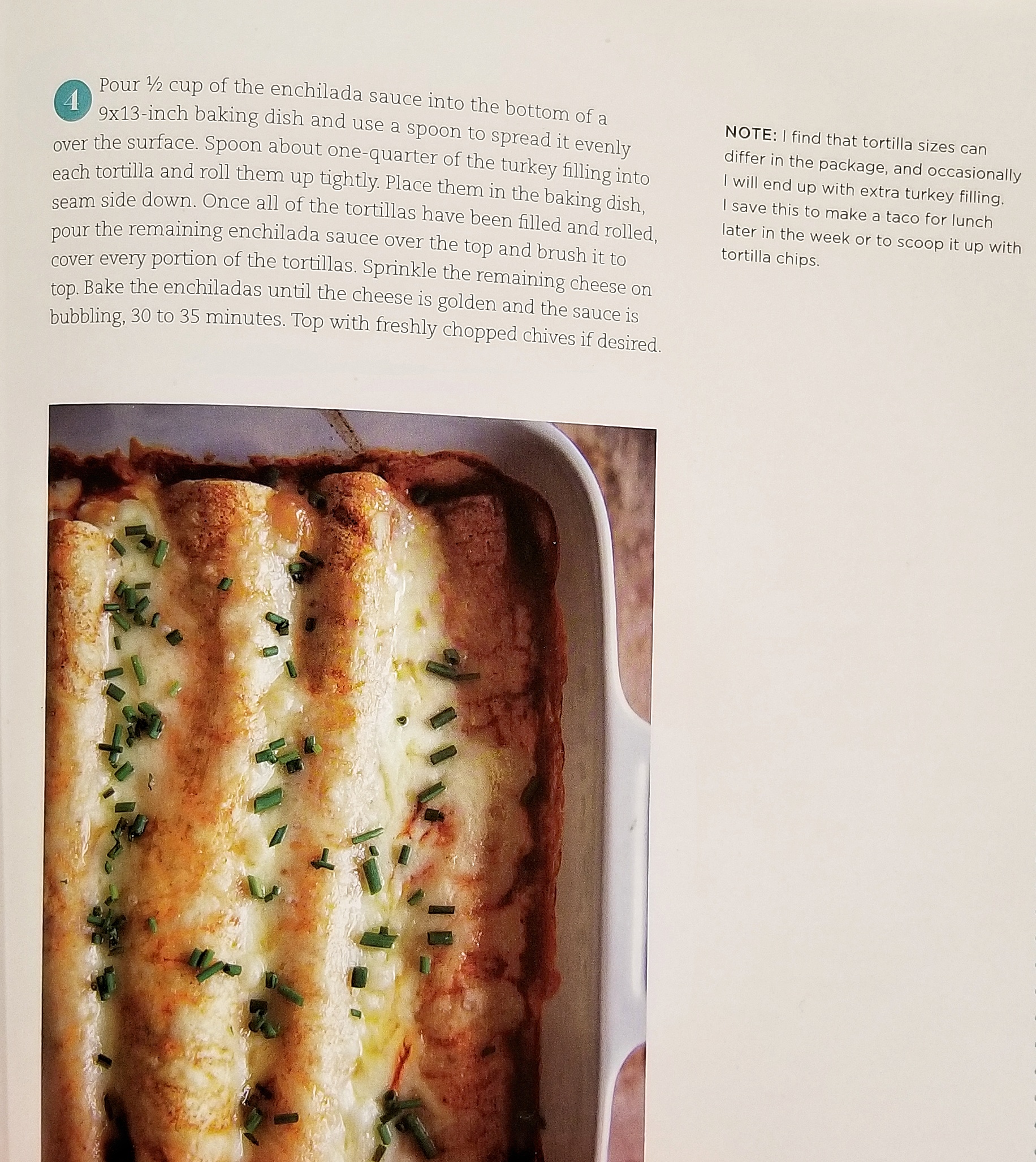 Thursday Night
Pesto Beef Salad
Soooo.... I revisited the book that shall remain nameless ONLY because I had already grocery shopped and bought all the ingredients for this dish! If I hadn't done so, I probably wouldn't have gone there. That being said... This dish wasn't THAT bad. It did take a LOT of salt and pepper to make it just right given the recipe didn't call for any measurements whatsoever (which I thought was weird), so that was that. This recipe definitely had potential for SURE. Liiiike if I had made REAL pesto, instead of this healthier version and if I had seasoned the meat before searing it... I did like the texture of the roasted peppers in there, however, I probably would've just bought a jar! haha Oh, and I did go rogue for a second and saute the mushrooms instead of throwing them in raw because I just couldn't. So, there you go! I do want you all to know I IMMEDIATELY put that book right back on the bookshelf far far away and I will NOT be picking that up anytime soon. #lessonlearned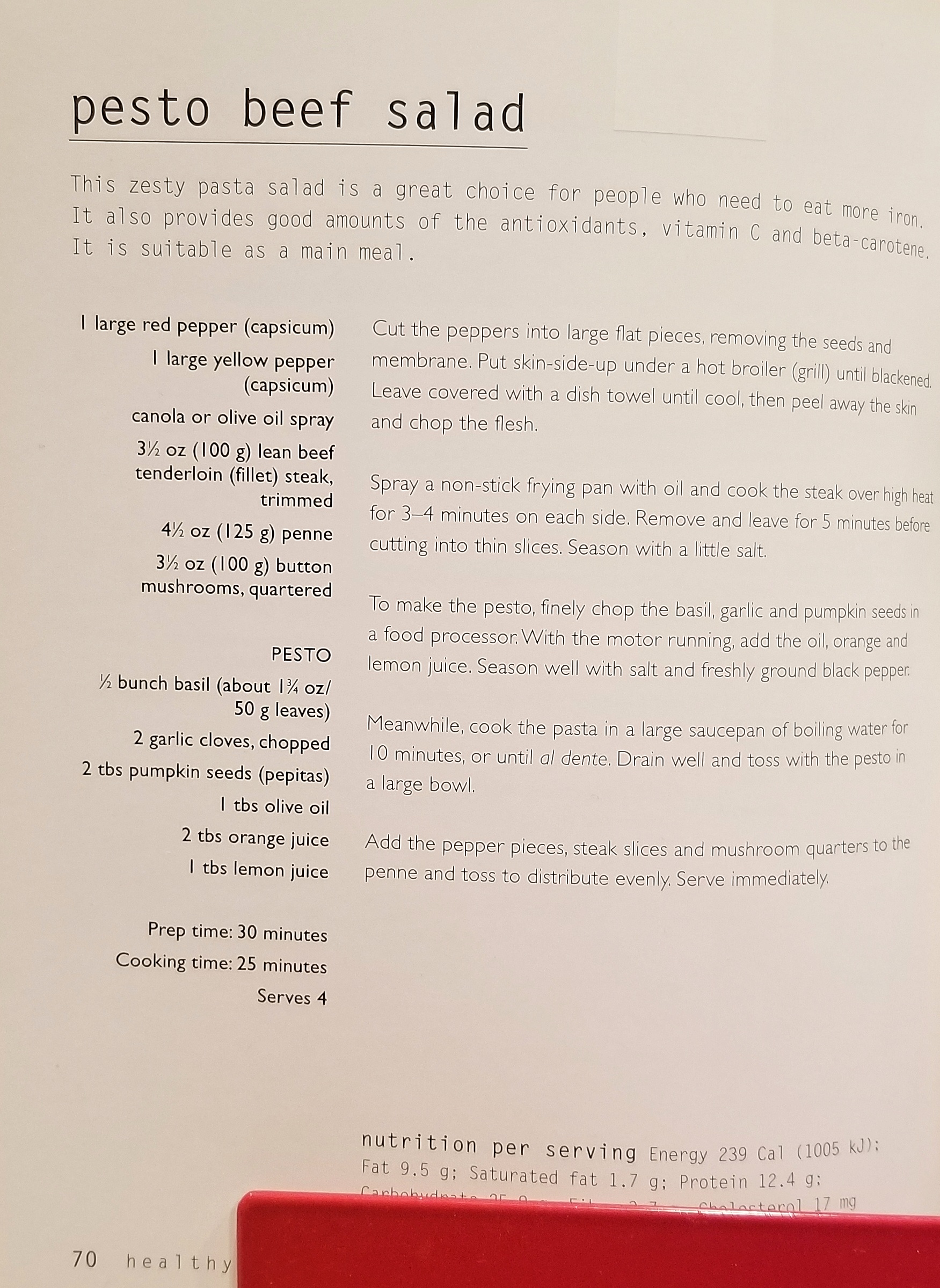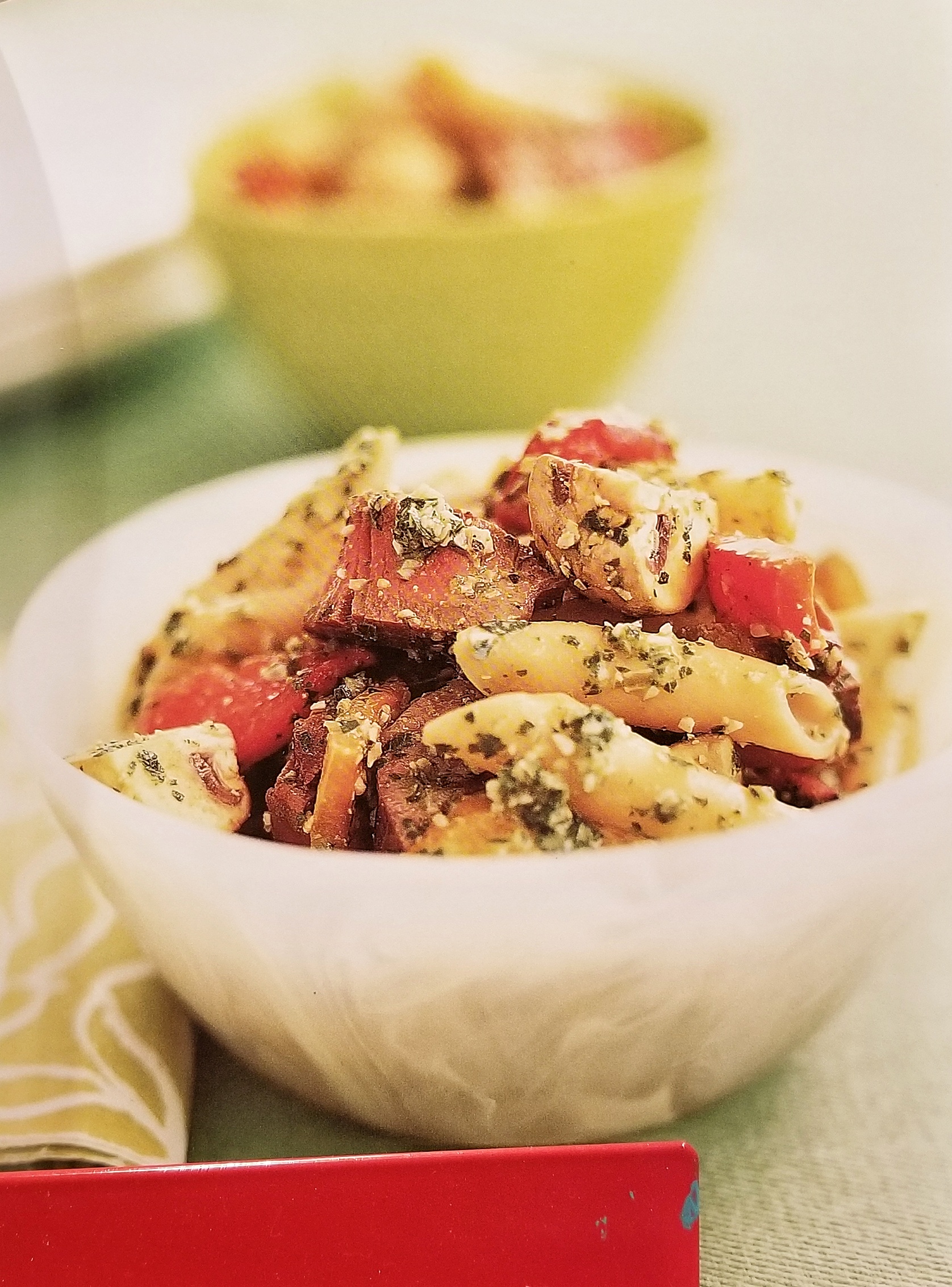 I sure hope I gave you all a few laughs this week because it was quite an entertaining cooking week that's for sure! I'm super excited to pick brand new recipes and see what's in store for me! WISH ME LUCK!
Don't forget to follow along on my while adventures! haha (I mean...they're not THAT wild, but you know, they can get a little cray cray! i.e. BULGAR DISASTER!)