Fabulously Delicious: Week 2 - Recipe Lowdown
Hi Friends! I did so good and got another week of recipes locked and loaded for you guys!! I'm telling you, I am LOVING this resolution! I'm also saving money at the grocery store because my list is so precise and I'm doing a really good job of not going off of it!
Check out Week two's recipes below!
Saturday
One Hour Bread
I decided to whip up a loaf of Ayesha's one hour bread just for the heck of it because it was a rainy afternoon, and I was in the mood for warm bread! I've always been afraid to bake with yeast, but when I came across this recipe, I told myself "I CAN DO THIS!" and you know what, I sure did! It was SOOOOO easy, and actually quite fun knowing I was going to have a loaf of bread coming out of that oven! I HIGHLY recommend you bake yourself a loaf of this deliciousness, you will not regret it!
Monday Night
Halibut with Artichoke and Olive Caponata
Yummmmmy!! This dish was SOOO incredibly flavorful! There was a salty/sweet aspect to this dish that was fantastic! When you're making the caponata, you probably start thinking to yourself, "Raisins, artichokes and olives?!!?" Oh boy, but it is PHENOMENAL!! It tastes like a dish straight from Italy! The caponata was so hearty that it almost served as a side dish with the halibut, so I didn't need to add anything else to my meal. It was perfect!
Tuesday Night
Five-Spice Scallops with Noodles
This dish was unlike anything (flavor wise) I've ever made before! I don't think I've cooked with Chinese five-spice before and it was nice to step outside of the box for a bit and try something different! The recipe calls for FRESH noodles, but since I couldn't find them, I just used dried. Also, the meat counter I went to didn't have large sea scallops, they only had medium, so that's what I ran with and it worked out juuuuust fine! This dish came together really nicely and it tasted like authentic homemade Chinese food!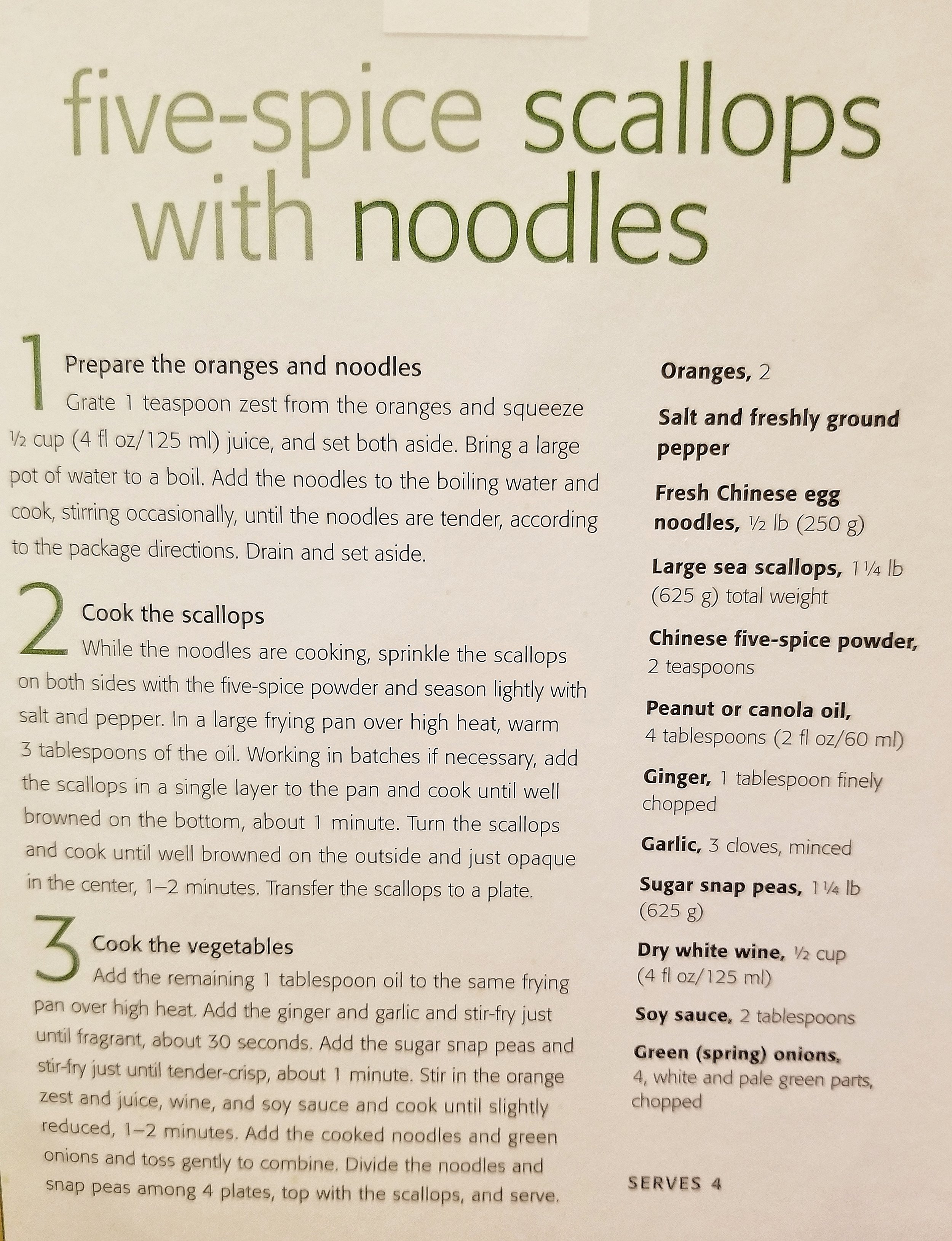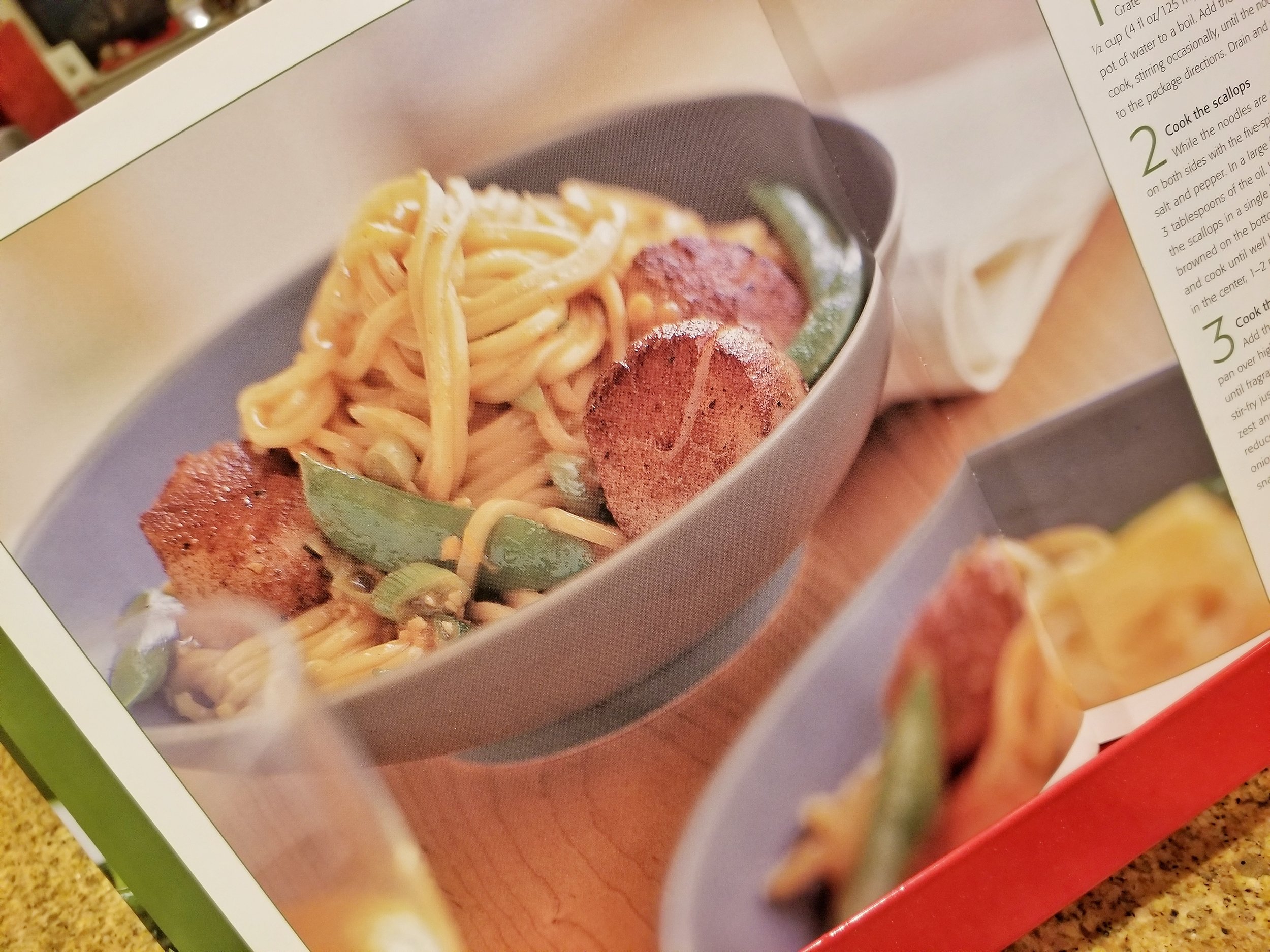 Wednesday Night
Chicken & Corn Chowder
From the same cookbook as above, this chicken & corn chowder was scrumptious and perfect for a cozy weather night! Regarding the bacon - I definitely used more than 4 slices of bacon, just being honest! haha I love it when dishes are one pot dishes, makes clean up VERY easy. So since I was leaving out of town on Thursday and wouldn't be able to enjoy leftovers, I decided to freeze the rest of it! Why not right? This soup is so flavorful, creamy and cozy! Make it stat!!
Another successful week of recipes down! I've got five more coming to you this week!! Stay tuned!
Make sure to follow my insta-stories for my cooking adventures!
XOXO