Fab Finds: Cookbooks I'm Currently Loving
It's no secret I LOOOOOVE cooking, and most of all, I love a good cookbook! Remember THIS post?! It's truly an addiction - I'm addicted to the gorgeous photos, the feel and look of the pages, and obviously...the content. I genuinely love reading recipes from top to bottom, it's therapeutic to me...then by the time I start cooking I know EXACTLY what I'm about to dig into!
I decided (with your help and by popular vote) to share with you all some of the cookbooks that are getting me through my weekday dinners!
One of my FAAAAAVORITES right now!! Honestly, stop what you're doing and buy this book NOW! Every single recipe I've made from this book has turned out absolutely picture-perfect, so delicious and not to mention beyond simple to prepare. I cannot say enough about how great this book is, IN LOVE!
Tried and oh So delicious!
Shortcut Shakshuka for Two
Roasted Vegetable and Barley Bowls - I added Rotisserie Chicken
Spiced Chicken and Chickpea Flatbreads with Cucumber-Dill Tzatziki
Bahn Mi Rice Bowls with Spicy Pork and Sriracha Mayo - One of my favs!
Coriander-Rubbed Chicken Breasts with Lentil-Radicchio Salad
Creamy Tahini Dressing
Cidery Dijon Vinaigrette
Cucumber-Dill Tzatziki
On The Docket
Turkey and Chickpea Burgers with Dill Havarti
Seared Salmon with Sautéed Squash and Greens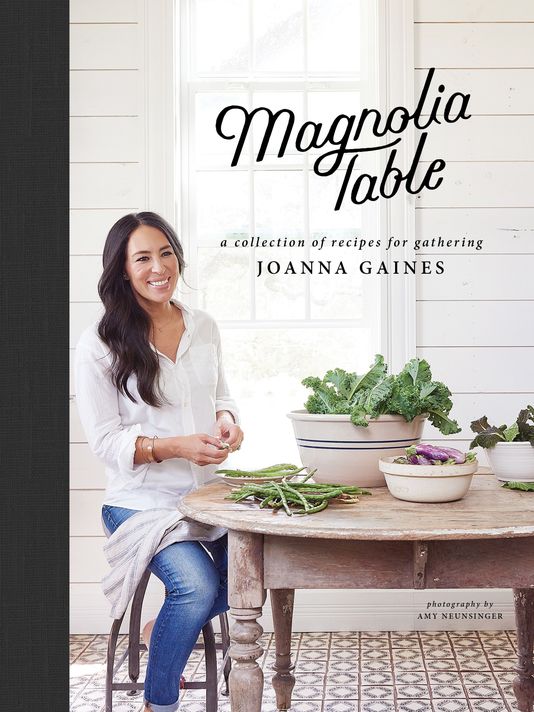 Talk about cozy comfort food for the soul - this book delivers JUST THAT! Every single recipe has a heartwarming backstory, is VERY simple to make, is absolutely delicious and will most definitely please the whole family! I truly want to try every recipe in this book and I have a feeling I will most certainly get through a good chunk of it very soon!
Tried and Oh So Delicious!
Three-Cheese Quiche - I added bacon!
Sour Cream Chicken Enchiladas - Rich & Luscious!
Mexican Rice
Chicken Spaghetti - Heavenly!
Meat Loaf - Most moist meatloaf I've EVER had! <-- Try saying "Most Moist" 3X fast!
Aunt Opal's Banana Pudding - Easiest dessert to make, MUST. MAKE. IMMEDIATELY.
ON THE DOCKET
JoJo's Biscuits
Savory Ham & Cheese Bread Pudding with Tomato Hollandaise
Gaines Brother Burgers with Drip Jam
Country Potato Soup with Crumbled Bacon
Layered Arugula Salad with Pear Vinaigrette
Becki's Mac & Cheese
Creamy Squash Casserole with Green Chiles
King Ranch Chicken with Mexican-Style Jicama Salad
Spiced Pecan Pie
Brownie Pie
The Love & Lemons Cookbook
Whether you're vegetarian, vegan or not, this cookbook is straight up gorgeous, informational and a fabulous look into all things fruits and veggies! Love & Lemons has taken me outside of my comfort zone and even made me crave meat-less dishes! 'Scuse me? What I love about this book is that each fruit and vegetable is highlighted; i.e. artichoke chapter showcases all recipes that include...artichokes, so on and so forth. It's so organized and absolutely lovely!
Tried and Oh So Delicious!
Lemon Broccoli & Caper Couscous - For extra protein, add grilled chicken!
Spring Onion Pizzas
Spring Leek & Lemon Pasta - Added grilled chicken
Mint Pesto
On the Docket
Flatbread with White Bean Puree & Asparagus Ribbons
Raspberry Lemon Dutch Baby
Carrot-Ginger Grain Bowl
Eggplant & Mushroom "Meatballs"
Poblano Quesadillas
Roasted Red Pepper & Carrot Soup
Butternut Squash & Black Bean Enchiladas
Creamy Pumpkin Brown Rice Penne
Butternut Squash Risotto & Arancini
Who watches Beat Bobby Flay on the Food Network? One episode in and I can't stop watching; I am completely addicted! I'm always on the edge of my seat to see who can ACTUALLy beat Bobby Flay. It rarely happens, but when it does, it's pretty darn cool! With that being said, you KNOW he's an extraordinary chef and recipe developer. When I saw this book, I skimmed through it immediately and thought this would not only be a wonderful mix of easy to produce and mouthwatering recipes, but a book that would help me incorporate new and different lifestyle eating habits into my life.
Tried and Oh So Delicious!
Guacamole - Super authentic, but with a twist!
Pickled Red Onion - HEAVEN!!!
Quinoa con Pollo with Peas and Green Olive
Pomegranate and Chili Glazed Pork Carnitas
On the Docket
Buttermilk Dressing
Vanilla Date Smoothie with Nutmeg & Orange
PB&J Cream of Wheat
Savory Oatmeal with Poached Egg, Parmesan & Bacon
Mango Upside-Down Granola Bars with Macadamia and Coconut
Yogurt Flatbread
Salsa Verde Chicken Soup with Roasted Hominy
Eggplant Parmesan Redux
Individual New York-Style Strawberry Cheekcake
Olive Oil Brownies with Toasted Bread Crumbs
What's Gaby Cooking - Everyday California Food
This book is STUNNING!!!!!!!! Do you follow Gaby on the social medes? She is constantly on-the-go, but always creating some sort of delicious dish to feed her friends, family and most importantly US! When she finally released this cookbook earlier this year, I couldn't wait to get my hands on it (I obviously pre-ordered it!) and I just knew there would be some killer recipes I needed to try immediately!
Tried and Oh So Delicious!
Green Rice Burrito Bowl
Cobb for All Seasons - Try adding grilled salmon!
Lazy Girl Chicken Enchiladas with Cumin Crema
Grilled Salmon Skewers with Basil Vinaigrette
Balsamic Grilled Flank Steak with Charred Tomatoes
Triple Creme Grilled Cheese - BOMB!
Chicken Parmesan Pappardelle
Lemon Champagne Vinaigrette
On the Docket
Bruschetta Bar
Pepper Jack Bean Dip
Gaby's Famous Guacamole
Dad's Pepper Jack, Bacon & Corona Beer Bread
Stone Fruit with Burrata
Garlic Wild Mushrooms
Taco Skillet Bake
Pesto Lasagna Bolognese
Palm Springs Date Shake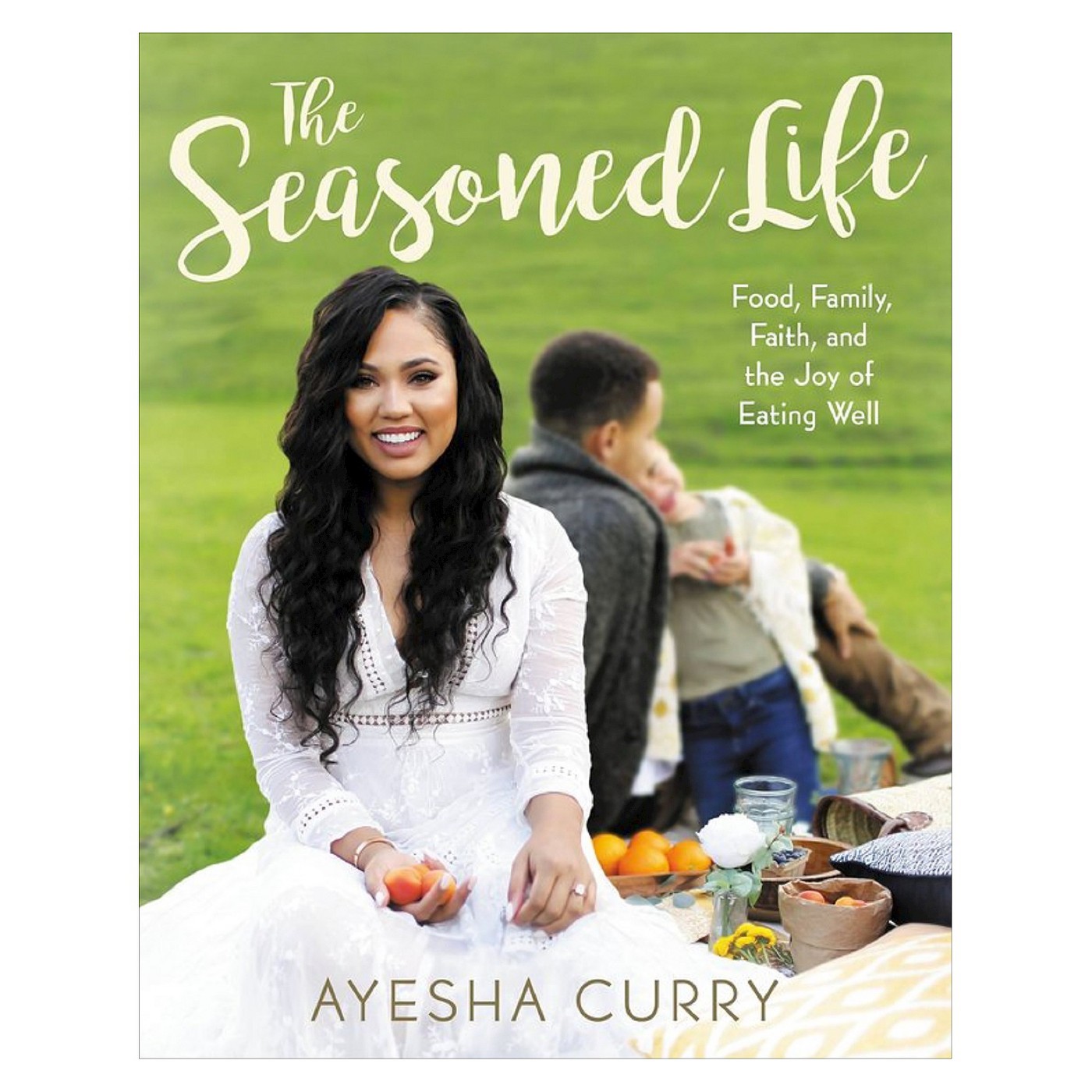 I love this book because Ayesha does a great job of intertwining family and food all together into one beautiful space! She is SUCH a family gal and you can really see that shine through as you read through some of her excerpts while she describes memories of certain dishes, cooking with her kids and even a cute Q&A with her hubby, Stephan Curry! She also includes some fun DIY beauty recipes for fabulous scrubs and more!
Tried and Oh So Delicious!
One-Hour Bread -YOU NEED TO MAKE THIS!!!!
Salmon Sandwiches with Mango and Asian Pear Salad
Orange-Thyme Chicken Thighs with Carrot Puree - This puree is insane!!
Pork Chops and Apples - Tastes like the holidays
On the Docket
Balsamic Dressing
Pear and Arugula Salad with Saved Parmesan
Carolina Chowder
Sticky Honey-Garlic Baby Back Ribs
The Best Mac and Cheese
Meyer Lemon Bourbon Cocktail
Rum and Chocolate Banana Bread
Citrus-Olive Oil Cake
This book not only includes healthy meals that are easy to make AND taste delicious, but also includes her own personal beauty tips, and my personal favorite - PACKING TIPS! It truly is a lifestyle book showcasing everything from food to exercise to beauty and travel! It is a must have for your collection!
Tried and Oh So Delicious!
Farfalle with Chicken, Cremini Mushrooms and Swiss Chard - I used rotisserie chicken for a shortcut and spinach
Halibut with Artichoke and Olive Caponata - I've made this MULTIPLE times, winner every time!
On the Docket
Lemon-Mustard Potato Salad
Whole-Wheat Orzo with Artichoke Pesto
Soba Noodle Salad
Cinnamon Kettle Corn
Shrimp, Avocado, and Mango Rolls
Salmon with Lemon, Capers, and Rosemary
Salmon with Basil and Chive Tzatziki
Chocolate Fig Bites
Hopefully I've inspired you to try out a new cookbook or recipe and perhaps step outside your comfort zone!
XOXO,