Fab Finds: Outside Lands Musts
Guess what time of year it is?! OUTSIDE LANDS time of year!! This coming weekend (Friday-Sunday) is one of my favorite weekends ever! Not only do I get to see one of my favorite friends who generously hosts us year after year at his place in the city, but I get to celebrate music, food, comedy and friendship!
I've been going to this specific festival since 2012 and I gotta say I still love it year after year! Yes, there's always changes being made, some good, some not so good, but you really gotta look at the big picture, be thankful you're able to attend such a fabulous event and just enjoy yourself!
I thought with the festival so near, it was time to get all our ducks in a row...aka help me pack! Since I've attended this festival for so many years, I thought I'd give you a few pro-tips on what you should throw into your CLEAR backpack this year!
Also... We're gonna take a quick trip down memory lane!
Favorite Artists: The Who, Lorde, Empire of the Sun, Future Islands, Young the Giant, Vance Joy, Bleachers, Tove Lo, & The Barbary Tent Comedy Tent!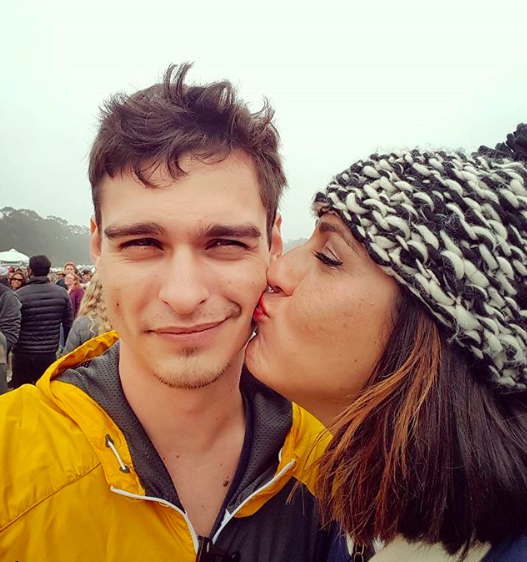 Outerwear
Whether you start out with a tank top or a short sleeve, you're gonna need a long sleeve of some sorts eventually! I like to start with a light flannel, then add a jacket and/or a sweatshirt on top of that! I always like to add a little spice to whatever I'm wearing because...IT'S A FESTIVAL!!!
Favorite Artists: Radiohead, Lionel Richie, Lana Del Rey, J. Cole, Zedd, Major Lazer, Chance The Rapper, Big Grams, Third Eye Blind, Nathaniel Rateliff & The Night Sweats, St. Lucia, Ra Ra Riot, The Muppets' Dr. Teeth and The Electric Mayhem, & The Barbary Comedy Tent!
Sunglasses:
It may not always be sunny in San Francisco, but it most certainly is overcast! Also, there's USUALLY a special sunny guest at some point during the weekend, so don't forget to pack a pair or two to protect your eyes!
I love a fun bright pair for the occasion!
Favorite Artists: Elton John, Mumford & Sons, Kendrick Lamar, St. Vincent, Ben Harper & the Innocent Criminals, Milky Chance, Odesza, Cold War Kids, Linsey Stirling, James Bay, Robert DeLong, Misterwives, Ryn Weaver, & The Barbary Comedy Tent!
SCARF
BRING A SCARF!! It will definitely get cold and let me tell you, it is SO nice having something to wrap around your neck! I like to bring big cozy scarves that serve purpose, otherwise what's the point?
Favorite Artists: The Killers, Macklemore & Ryan Lewis, Tiesto, Death Cab For Cutie, Disclosure, Tegan and Sara, Haim, Chromeo, Capital Cities, Local Natives, Grouplove, The Kooks, & The Barbary Comedy Tent!
Beanie
It's San Francisco, and as i've been preachin', it's BOUND to get cold at some point, especially in the evening! I always pack a beanie or two in my bag and without a doubt it always ends up on my noggin'!
Had to sell my ticket last minute due to a family emergency :(
Clear Backpack
This year there's a new rule at the entrance for security purposes. If you're bringing in a bag, it MUST be clear, unless it's a fanny-pack (of certain measurements). With that being said, I did some research and found the best clear backpacks within OSL rules!
First Year Attending! Favorite Artists: Stevie Wonder, Skrillex, Regina Spektor, Passion Pit, Big Boi, Bloc Party, Santigold, Franz Ferdinand, Fitz and the Tantrums, City and Colour, Of Monsters and Men, Alabama Shakes, Birdy, Animal Kingdom!
Comfy Shoes
It is SO SO SO important to wear comfortable shoes to a festival. Not only are you doing a lot of walking, but you're standing a lot, and you never know, you could possibly get your foot stepped on! Also, this is not Coachella people...leave the flip flops and sandals at home, IT'S COLD!! Wear tennis shoes or boots!
Well, hope you enjoyed a trip down OSL memory lane! I'm so pumped up and stoked for this weekend! Who am I most excited to see?
FLORENCE + THE MACHINE
She's been on my bucket list for SOOOOO long! I cannot waaaaait!!
XOXO,