Kim's Fab TV Guide - New Shows
Now it's time to dig into to all the NEW shows the networks have been throwing at us…
NEW COMEDIES:
Perfect Harmony (Season 1) - Thursday Nights on NBC @ 8:30pm, or Catch up on Hulu
I gotta be honest, it's refreshing seeing Bradley Whitford in this role after seeing him in Season three of Handmaid's Tale. He is so funny, it's light, heartwarming and feels like a warm biscuit. OMG. I think this is where my biscuit craving came from. (…Instagram peeps know what I'm talking about.)
The Unicorn (Season 1) - Thursday Nights on CBS @ 8:30pm, or Catch up on Hulu
I gotta be honest, I originally thought this show was going to have a completely different premise, and I'm glad it doesn't. lol This cast is SOOOOO so good, and it is written perfectly. It deals with a real life situation that many people go through all while throwing in some great comedic bits throughout that make it a winner!
Sunnyside (Season 1) - Thursday Nights on NBC @ 9:30pm, or Catch up on Hulu
I originally wasn't going to watch this show until I listened to an interview that Kal Penn (star of the show, who happens to also be the writer and creator) did with Entertainment Weekly. I'm so glad I caught that interview because I would be missing out on this hilarious, yet informative comedy. The cast is so unique and meshes really well together. Kal said he's dreamed of doing a show like this for years and this is finally his time to shine!
Carol's Second Act (Season 1) - Thursday Nights on CBS @ 9:30pm, or Catch up on Hulu
I wasn't sure how I was going to feel about this show, so I just gave it a whirl! It is super cute!! Patricia Heaton is a true gem and OBVIOUSLY steals the show! Another surprise that I had no idea who would be on it until I started watching was ASHLEY TISDALE! I love her and this she's super funny and cute! Also, anybody remember the shows Kyle XY or Baby Daddy that used to be on ABC Family? Well, Jean-Luc Bilodeau is also on the show! It's fun to see familiar faces!
New Comedies Ranked:
The Unicorn

Perfect Harmony

Sunnyside

Carol's Second Act
All Rise (Season 1) - Monday Nights on CBS @ 9pm, or Catch up OnDemand
This edgy courthouse drama follows the lives of a newly appointed Judge and a super ambitious Deputy District Attorney, who HAPPEN to be buddies. There are some super fun characters who play into quirky story lines. Wanna know my favorite part of the show? The fact that Mr. Wade Kinsella from that little old show Hart of Dixie played by the handsome and charming Wilson Bethel IS that Deputy District Attorney! Swoon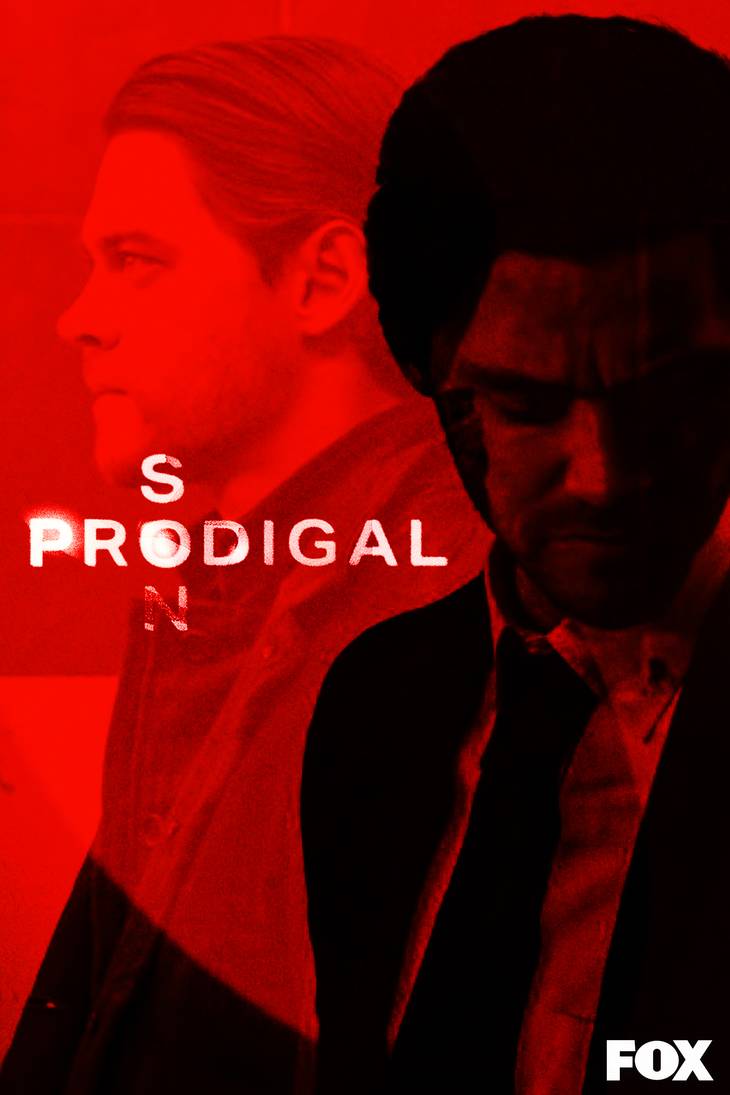 Prodigal Son (Season 1) - Monday Nights on FOX @ 9pm, or Catch up on Hulu
If you were a fan of the show Dexter, then I have a feeling you will LOVE this show! Also, the lead is played by Tom Payne who I just had the pleasure of enjoying on The Walking Dead! This show is a mysteriously fresh take on a crime franchise that leaves you asking questions and salivating for more. It's perfectly written and definitely one of my top fav new premieres this Fall!
Bluff City Law (Season 1) - Monday Nights on NBC @ 10pm, or Catch up on Hulu
A not so typical father/daughter law-abiding duo that come together in an unconventional way. This show is filmed with a beautiful Memphis city backdrop (bonus points for ACTUALLY shooting on location!) which provides a small town feel with big city drama. These two take on some major cases that are so realistic it's scary. It's entertaining, surprising and heartbreaking.
Emergence (Season 1) - Tuesday Nights on ABC @ 10pm, or Catch up on Hulu
This is another show that has landed in my top favorite new shows that have premiered this Fall. First of all, I love Allison Tolman who plays the lead. She has popped up in many shows I've watched, most recently Good Girls. When I first saw the preview for this show and saw she was the lead, I was so happy for her! She deserves it!
Now onto the show… It's such a unique story, that you THINK you know exactly what it's going to be about, but it is so different! There is so much mystery and intrigue which provides a great tone in a show. Also… you know who else is in it!? DONALD FAISON! If you don't know who that is, we can't be friends. haha
Stumptown (Season 1) - Tuesday Nights on ABC @ 10pm, or Catch up on Hulu
Cobie Smulders… fresh off Avengers, Spiderman and my personal fav, Friends from College. I was pretty pumped to see her starring in this show, but wasn't completely sold on the premise based off the preview. After the first episode, I was IN! I REEEEALLY like it, AND the cast is fantastic!! Another great casting choice is Jake Johnson from New Girl and the sexy sexy Michael Ealy…those eyes, OMG.
Taking place in Portland, Oregan (aka Stumptown) Dex (Cobie) a retired army vet becomes a private investigator all while trying to take care of her brother. You'll have to watch to find out what exactly that means… it's beautiful, witty, and comedic!
The Politician (Season 1) - Streaming Now on Netflix
Eight episodes total which was binged in 2 days. It's quite literally perfect.
The Cast. The Sets. The Costumes. The Script. The Music. It's untouchable. That's Ryan Murphy, Brad Falchuk & Ian Brennan for you. Their visions are unlike any others and always come to life exactly as imagined. If you're a fan of Political nonsense, petty & conniving H.S. drama, musicals, and lifelong friendships, then you will love this show. Ben Platt will melt your heart and Gwyneth Paltrow will give you major wardrobe goals!
Almost Family (Season 1) - Wednesday Nights on FOX @ 9pm, or Catch up on Hulu
Talk about a twisted story… but, something I've never seen on television before! I've only seen the pilot, so I'm curious how this show is going to pan out. I really like the cast, especially Emily Osment and of course Brittany Snow. I think it's a show you need to check out on your own and see how you feel about it because it is such a weird concept. We shall see!
Nancy Drew (Season 1) - Wednesday Nights on The CW @ 9pm, or Catch up next day on The CW
This show premiere's tonight and I'm so excited! Did you read Nancy Drew as a kid? I did and I am a BIG fan of mystery books and shows, so I have a feeling this is gonna be good! It also follows Riverdale, so that is the perfect combo!
El Camino: A Breaking Bad Movie - Available on Netflix (Premieres October 11th or in select theaters)
Six years later… we've got ourselves a movie. I am SO excited!! It premieres this Friday and I am waiting patiently. I haven't decided if I'm going to go see it in theaters or just watch it at home on Netflix. All I can say is I haven't really looked too much into this movie because I want to be completely surprised. I've only seen the two or three trailers they've released and that's it!
I can't wait to see what they do!!
New Dramas Ranked
(excluding Nancy Drew + El Camino):
The Politician

Prodigal Son

Emergence

Stumptown

Bluff City Law

Almost Family

All Rise
The Kelly Clarkson Show - (Season 1) - Weekdays locally here in Fresno on The CW @ 1pm - Check your local listings (station & time varies per location)
Ever since Kelly joined the panel of Voice judges, I've fallen even more in love with her and always thought she should have some sort of a talk show. BAM! This Fall she premiered her very own talk show and it's FABULOUS!!!! I love it so much! She opens every show by covering a song picked by an audience member, then asks the audience why they chose that song and what it means to them! She also chose to do panel seating where all her guests can sit together and chat throughout the show. This vibe of this show reminds me a lot like Ellen - It's so cheerful, heartwarming and full of surprises! Definitely check it out!
#ambushchristmas
To round out our full TV guide, I'll be giving you all the deets on what show have yet to premiere AND what shows will be still have yet to return this Fall (and some this Winter!). So hang in there, we're almost done!