Fab Finds: LipSense
Ok by now, I'm sure you're probably all tired of hearing me babble on and on about how much I'm obsessed with LipSense...or maybe you're not!
Are you someone who is familiar with it or someone who is completely clueless like I was up until a few weeks ago until my lip game COMPLETELY changed! Let me let you all in on one of the best beauty discoveries out there!
(The two photos of myself below on the right are colors I created myself just as an example of showing you that the color combinations out there are endless!)
I'm the kind of gal who's always reaching to reapply her lipstick or lipgloss, whether it's a bright fun color or a neutral shade. I can't tell you how many would be floating around at the bottom of my purse...probably 10 at least! The problem is, lipstick doesn't always stay on forever, especially when you eat or drink, am I right?? Would you believe me if I told you that with LipSense, I only apply my color once a day and never have to touch it again until I take it off?!?!? Yup, it's true! Sometimes I have to look in the mirror and double check myself because I STILL don't believe it, but it really is true!
how it works:
-Choose a color-
(Note: They sell out quick, but your distributor (i.e. ME!) can help lead you and let you know what colors are available at that current time!)
- BUY A KIT -
It's recommended for first time users to buy a starter kit which includes the color, the gloss and the remover all for $55!
- Apply and Enjoy! -
At first you may think the process is tedious, but once you see how amazing the product actually works, you will do whatever it takes to put your lips on!! The other day, I actually took the time to put lips on for a Target run, I was THAT stoked about it!
- My First Experience -
The very first color I tried was Purple Reign, probably one of the brighter shades available and I instantly fell in love! I put it on at 5pm, went to dinner, sat outside in the heat, had dessert and drank from a water bottle all night, came home that evening around 9:30pm and the photo of myself above on the top left is the result of my lips after all that non-sense! Right then and there I was an instant believer! I called up and my friend and told her I needed more, so what did I do...I became a distributor!
- CAREER OPPORTUNITIES -
There are two ways to earn income:
1. Sales Income
and
2. Commission Income
To learn more, click HERE!!
 
If you're interested, shoot me an email or message me! I'd be HAPPY to tell you more about the product and get you hooked just like me!!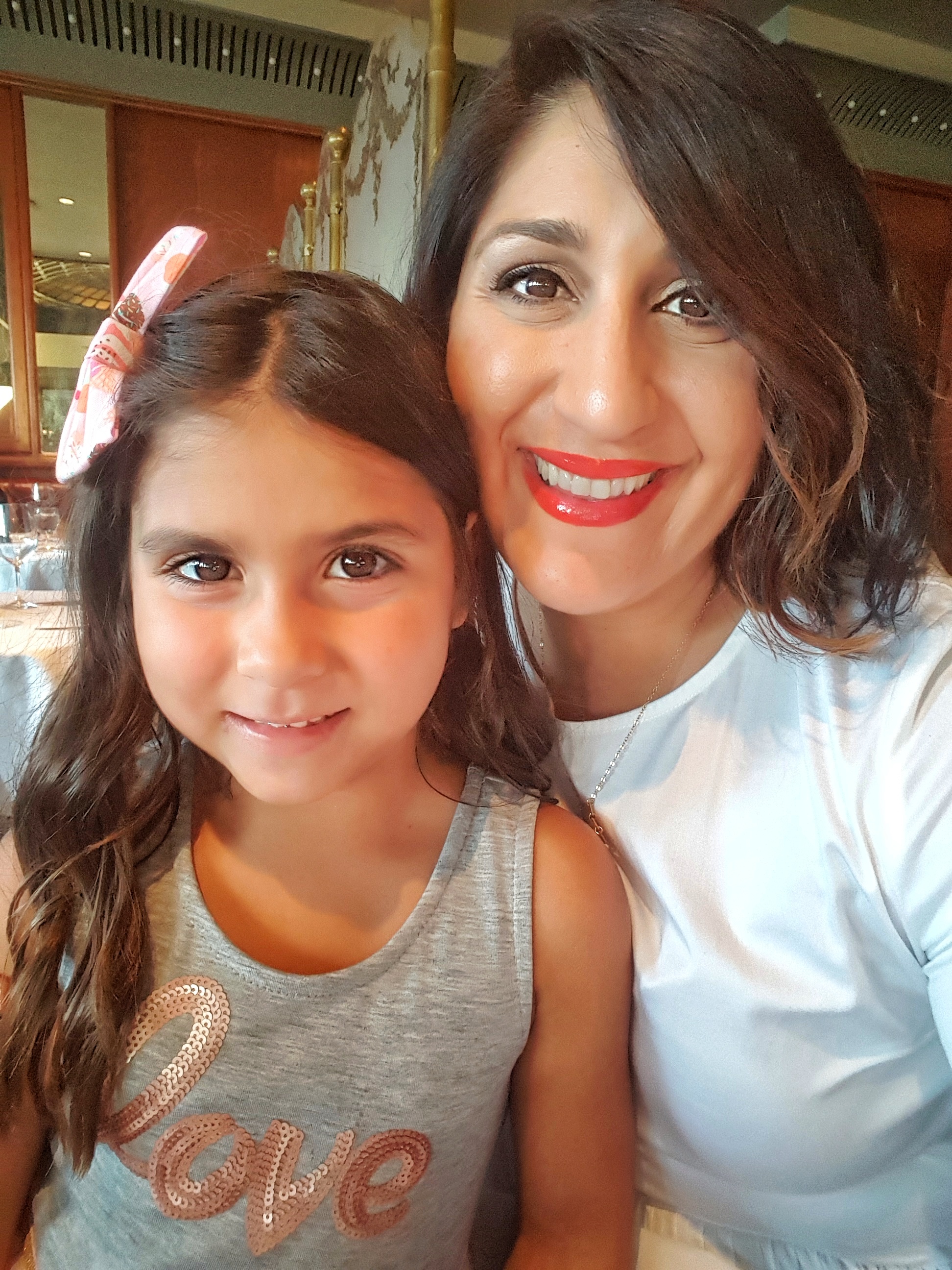 My niece Isabella and I at Dad's Birthday Dinner - On the lips: "She's Apples"