Fabulously Delicious: Week 6 - Recipe Lowdown
Sorry I was MIA for a couple weeks! I was sick...then it was the week of Valentine's Day, which in my mind is an excuse to be lazy... but now I'm back! This week I opted for a lot of one pot meals which were SUUUUUUPER simple! I was really digging the whole throw everything in a pot thang, and let simmer for 30!
DINNER FOR DAD
MONDAY NIGHT
I dove into the cookbook "Glorious One-Pot Meals" where I discovered very interesting, new and exciting recipes to try! This meal honestly couldn't have been any easier! Half the ingredients were frozen - you just toss them in the pot and throw it in the oven! I will say however, it took a little longer than 30 minutes. I let it cook for 20 additional minutes. After that, my filet was cooked to perfection! I made a little horseradish/A1 sauce mixture and used that as a dip and it was delicious!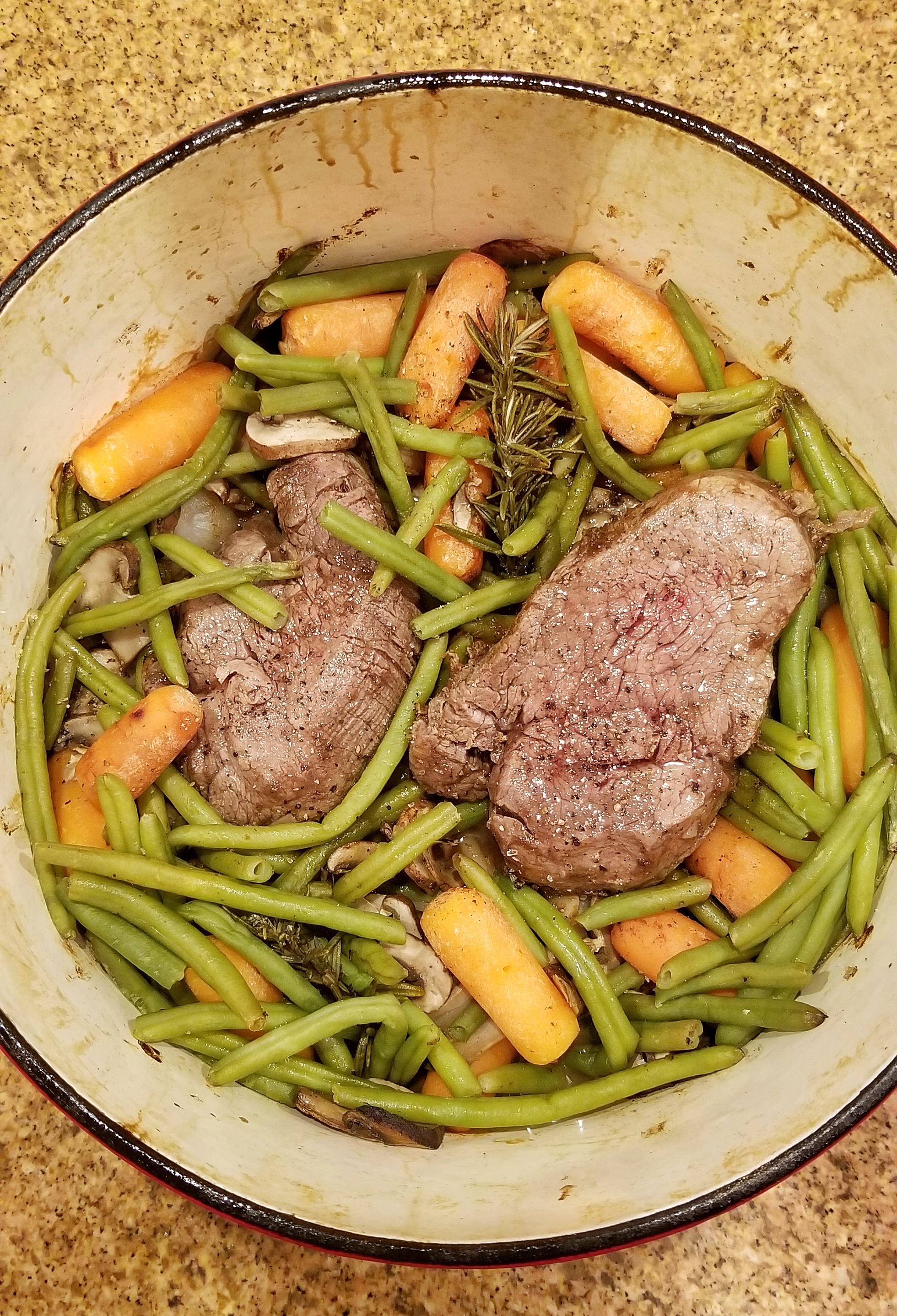 Sausage and Beans
Tuesday Night
This is the first recipe I've made from the fabulous Extra Virgin cookbook by Gabriele Corcos and Debi Mazar. You may know them from their hit show "Extra Virgin" on the Cooking Channel (which of course, I watched religiously!) They're such an adorable couple and I love their Tuscan way of cooking!
I ended up doubling this recipe so I'd have a ton of leftovers for the week since most of my recipes I picked didn't make enough for leftovers. This meal was probably my favorite out of all the meals this week! It had an unreal amount of flavor with so little ingredients needed! The key to this recipe is letting everything simmer! I honestly didn't realize that when I started the recipe so I kind of ate a little later than originally planned, but it was SO WORTH IT! I'd say from start to finish, this recipe took about an hour. This would be an EXCELLENT Sunday night dinner! It was SO good!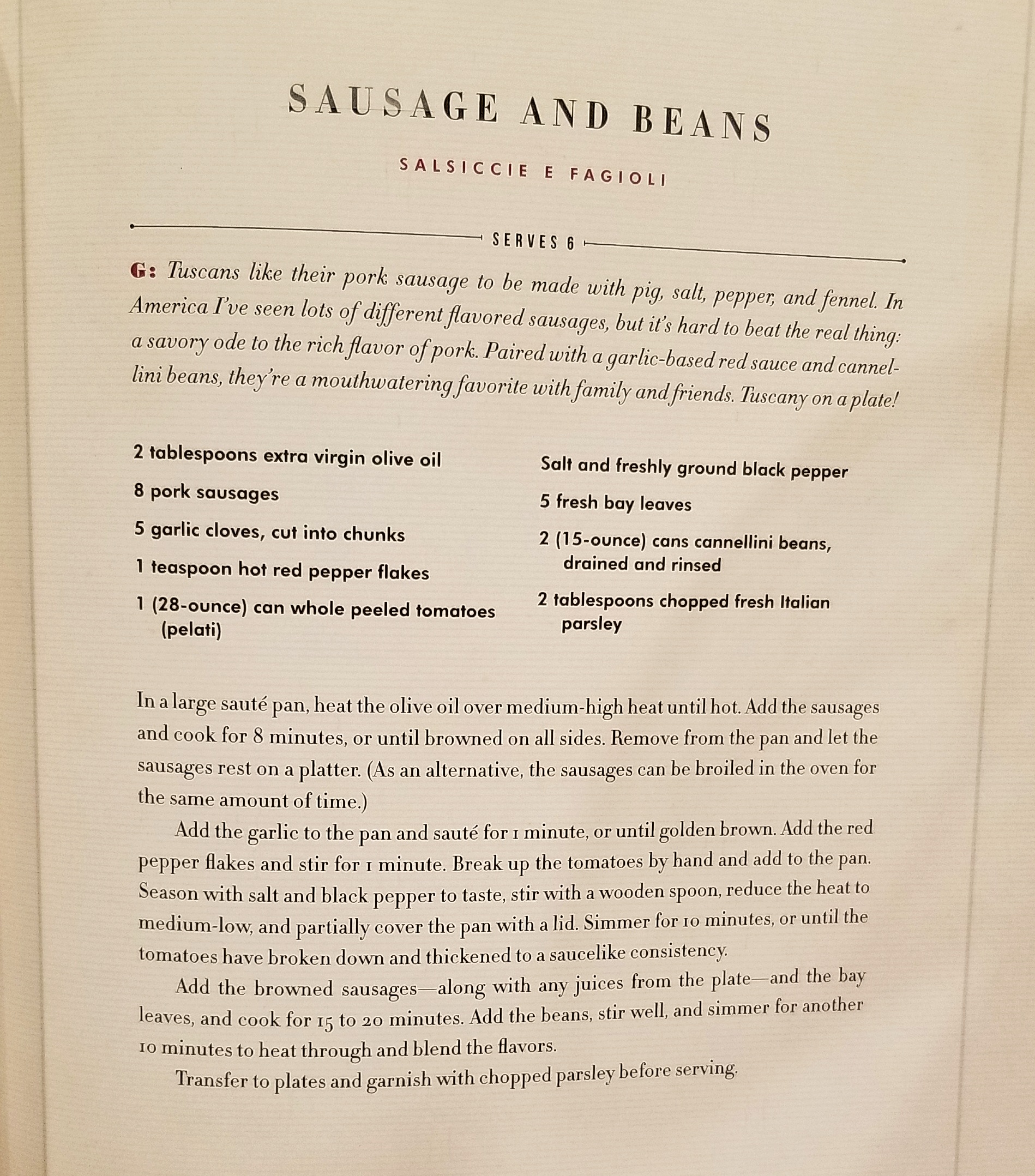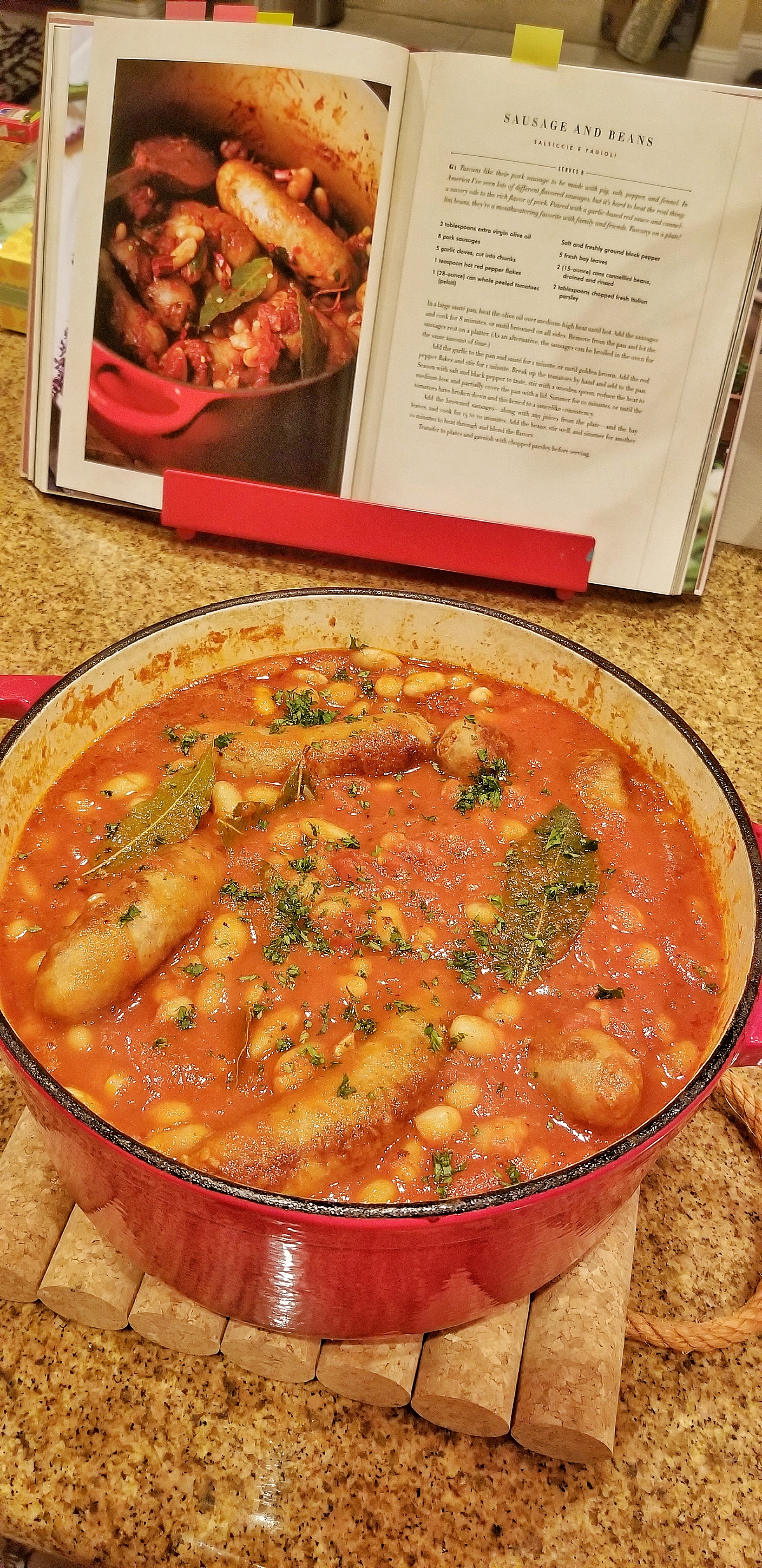 California Chicken
Wednesday Night
Switching back over to the One-Pot cookbook, I made yet another interesting and easy meal! Overall it was pretty tasty, BUT a few things to note:
1. I would definitely add bacon to this dish...
2. I added shredded cheddar cheese after, it totally took it up a notch!
3. More avocado...ALWAYS.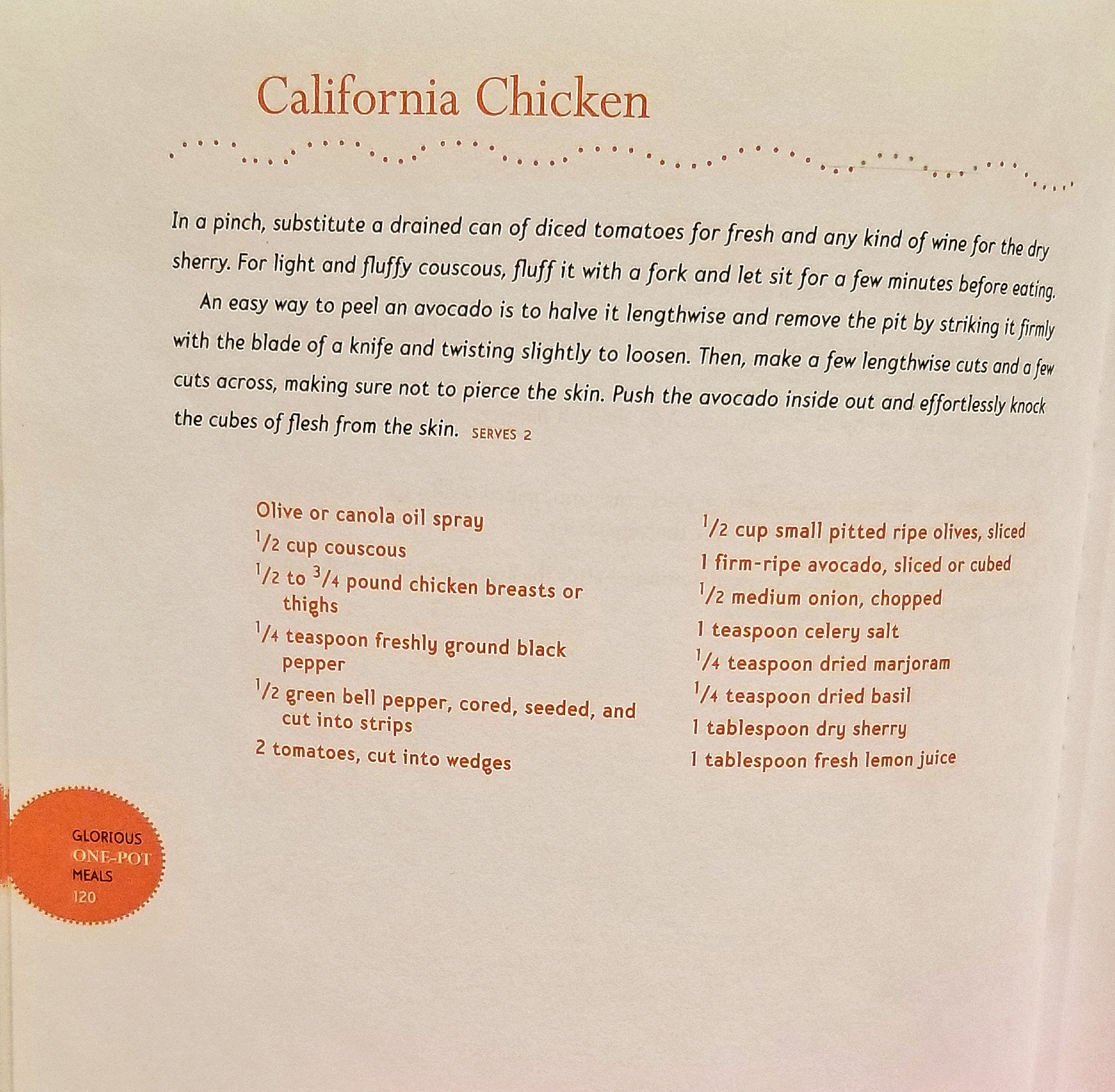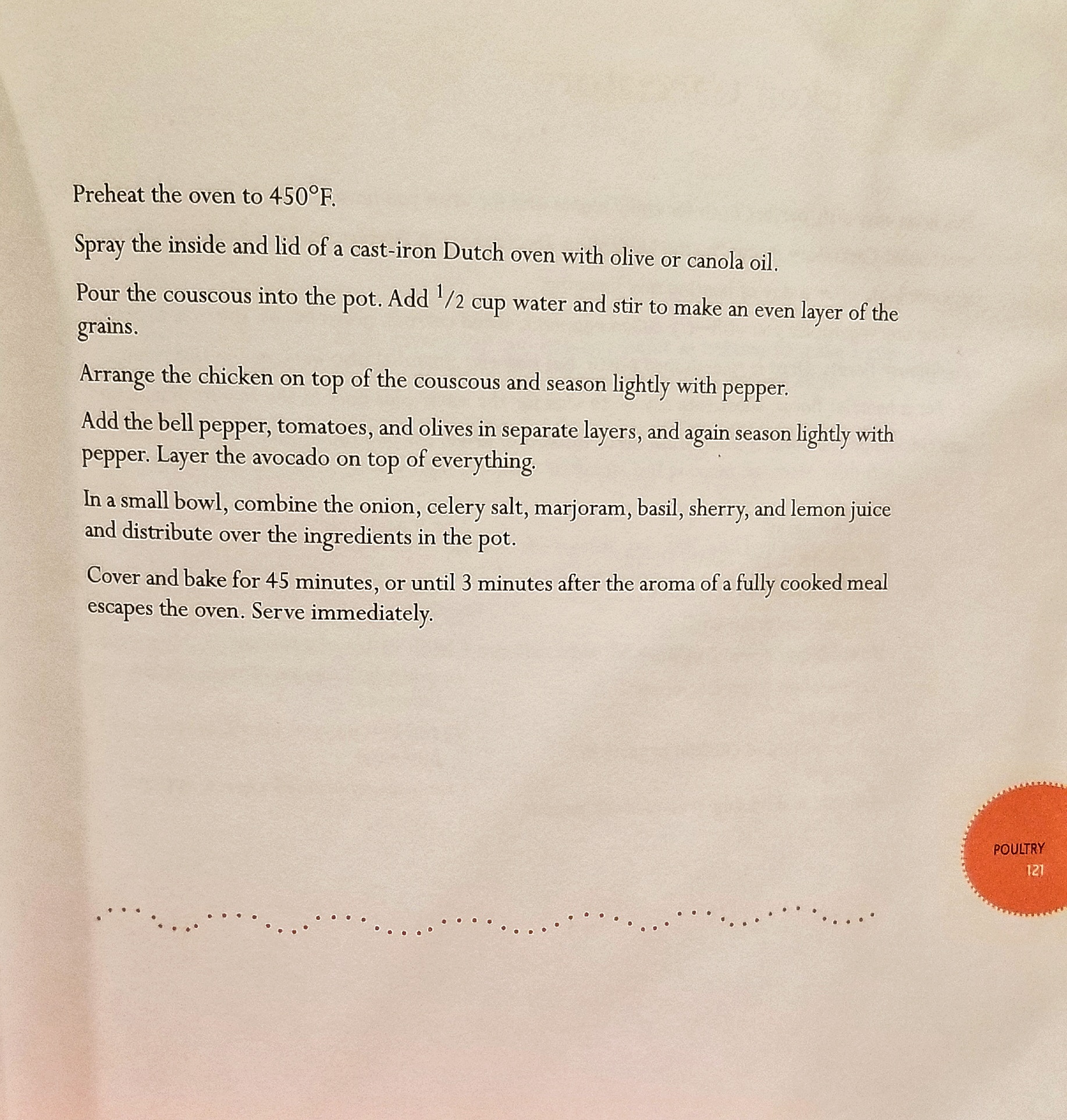 Seared scallops over English pea puree
Thursday Night
Glancing at this recipe it LOOKS pretty quick, but it's another one that you have to wait around a bit. The only reason is because this recipe calls for homemade vegetable stock, so that has to simmer for 30 mins. At first I was a little frustrated, but then I was like, Hey! Now I have leftover homemade vegetable stock to use! Win-Win! Once the stock was done, it was badda-bing, badda-bang! I REALLY liked the pea puree and scallop combo! I could probably do without the mint-lemon zest topping though...it didn't really jive well in my opinion. Other than that, super tasty, very light, but SUPER filling dinner!
I'd definitely say out of the four recipes, I'd make the sausage and beans again and again! It was so so good!
Have you made anything yummy recently? Link your recipes below, would love to give them a go!
Stay tuned until the next go around...